Voces Oral History Research Summer Institute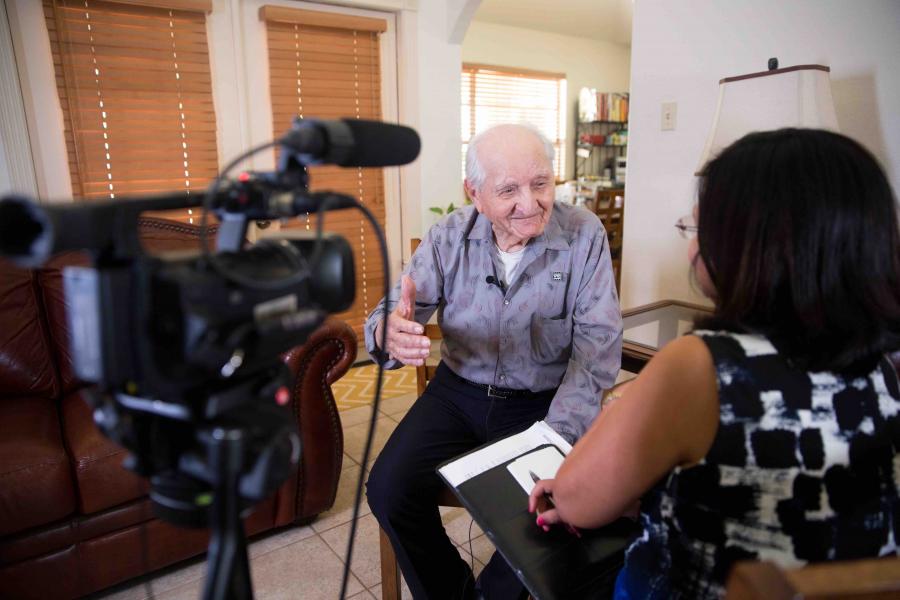 Voces Oral History Research Summer Institute
June 8-12, 2020
The University of Texas at Austin
This workshop is for faculty and graduate students wishing to use oral history in research and teaching. This weeklong institute will be helpful to the beginner, intermediate and advanced scholar. Instructors have created oral history projects, published widely using oral history, and are leaders in oral history publishing and teaching. Participants meet in break-out groups with the institute directors to workshop their own plans and ideas. 
Topics: 
Theory and methodology 
Oral history for under-researched topics 
Developing an oral history project for academic research 
Publishing oral history research 
Teaching oral history to undergrad and grad students 
Archival considerations 
Equipment considerations 
Chief Instructors: 
Maggie Rivas-Rodriguez, Ph.D., Professor of Journalism, The University of Texas at Austin 
Founder and Director, Voces Oral History Project; 
Founder and Editor, US Latina & Latino Oral History Journal 
Todd Moye, Ph.D., Professor of History, University of North Texas 
Former Director, Tuskegee Airmen Oral History Project; 2017-2018 
President, Oral History Association 
To apply: Please send to voces@utexas.edu: 
1. A short (not more than 3 pages) statement of purpose on: 
Why you wish to take the workshop 
Possible research areas you wish to develop 
Where you are in your academic journey 
2. A CV 
Application dates: 
Applications accepted through March 9, 2020 
Notification of Acceptance: March 16, 2020
Cost: $750 (includes weekday continental breakfasts, one lunch, and one dinner) 
Housing: Special housing accommodations are available for participants, starting at $40 per night (estimated) and up. Housing arrangements and payments must be made directly with either UT Housing. Housing details provided upon acceptance.