International Symposium of Online Journalism Explores Trends in Digital Age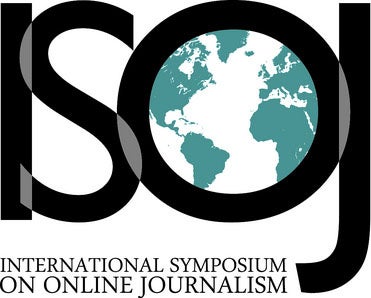 Journalists, scholars and media executives from around the world explored the most relevant issues in journalism at the University of Texas during the International Symposium on Online Journalism on April 17 and 18.
This year's ISOJ follows last year's record-breaking attendance of 400 people to discuss some of the most pressing topics in the industry such as reformatting business models, audience development, news engagement and social media.
Founded and directed by Professor Rosental Alves, the Knight Center for Journalism in the Americas presents the 16th annual event, which combined panels of industry experts with research paper presentations.
Keynote speakers included Bonita Stewart, vice president of partner business solutions at Google; Susan Glasser, editor of Politico; Isacc Lee, president of news and digital for Univision Communications Inc. and CEO of Fusion; and  Robert Picard from the Reuters Institute at the University of Oxford.
Research panels will be led by Jake Batsell, assistant professor of journalism, Southern Methodist University; Amy Schmitz Weiss, associate professor, San Diego State University; and Alfred Hermida, associate professor, University of British Columbia Graduate School of Journalism, Canada.
For the third year in a row, Univision News supported full Spanish-language translation of the conference, with wireless headsets available for interested participants. Additionally, the 8th Iberian American Colloquium on Digital Journalism, a Spanish-language discussion on online journalism trends in Latin America, Spain and Portugal was held the day before at the Belo Center for New Media, with free registration for ISOJ attendees.
Thanks to the support of the Knight Foundation, Google, the Dallas Morning News, Omidyar Network, Scripps Howard Foundation, Univision Noticias and the Moody College of Communication, the 16th ISOJ offered discounted registration rates for students and university faculty and staff.
by:
School of Journalism
The University of Texas