Reporting Texas immerses students in the realities of professional newsrooms and publishes in-depth multimedia work.

The Knight Center is a professional training and outreach program for journalists in Latin America and the Caribbean.
VOCES documents the contributions of U.S. Latinos and Latinas of the WWII, Korean War and Vietnam War generations. Also: learn about the Voces Oral History Research Summer Institute, which is taking applications.
The Moody Writing Support Program is a learning community that offers journalism writing support for students.

Texas Newswatch is a weekly television news program reported and produced by students in the School of Journalism.
Dispatch 40 showcases leading student work in audio storytelling.

Texas Student Media (TSM) is the umbrella organization for The Daily Texan, Texas Travesty, Cactus Yearbook, KVRX 91.7 FM and TSTV.

KUT and KUTX are affiliates of National Public Radio (NPR) operated from the University of Texas at Austin.

This program, within the Moody College of Communication, supports campus-based events on issues of sports, media and society.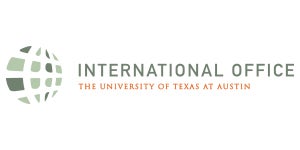 The School of Journalism hosts several study abroad programs, including Reporting Australia, Reporting China and Maymester Abroad in Prague.
Dedicated to applied research, the Institute seeks to understand and overcome obstacles related to civic engagement.