Starting here, changing the world
Turn your talents into tools designed for the ever-changing world of new media.
We offer a modern blend of fundamental basics, such as writing and reporting, along with an innovative curriculum to prepare upcoming investigative reporters, social media editors, and data analysts.
---
Journalism has never been more important than it is today, and the University of Texas at Austin is at the forefront of educating students who want to uncover and tell stories that matter.
We have a strong track record of placing students in top internships and launching graduates into choice jobs across the media landscape. Our school benefits from a committed, well-placed network of alumni and friends. Graduates and faculty, past and present, have won more than 25 Pulitzer Prizes.
Whether you're planning to become a journalist or prepare yourself for the world of digital communication, our school is here to serve and challenge you.
---
Upcoming Events
There are no upcoming events scheduled at this time.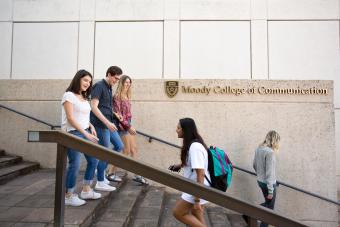 Undergraduate Programs
---
We offer a curriculum designed to equip our students with the powerful new tools of the digital age while teaching critical thinking, writing skills, and journalistic sensibility to make those tools worth using.
Learn More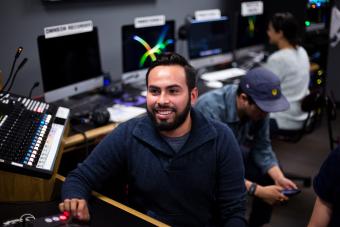 Graduate Programs
---
The Journalism and Media graduate program at The University of Texas at Austin is among the premier graduate programs in the country. It offers three distinct degrees: a Ph.D. degree, a Master's Research and Theory degree, and a Journalism Pro-track Master's degree.
Learn More