Our undergraduate program is designed to equip you with the powerful new tools of the digital age while teaching critical thinking, writing skills, and journalistic sensibility to make those tools worth using. Expert and experienced faculty help you explore your interests in this collaborative and adaptable major.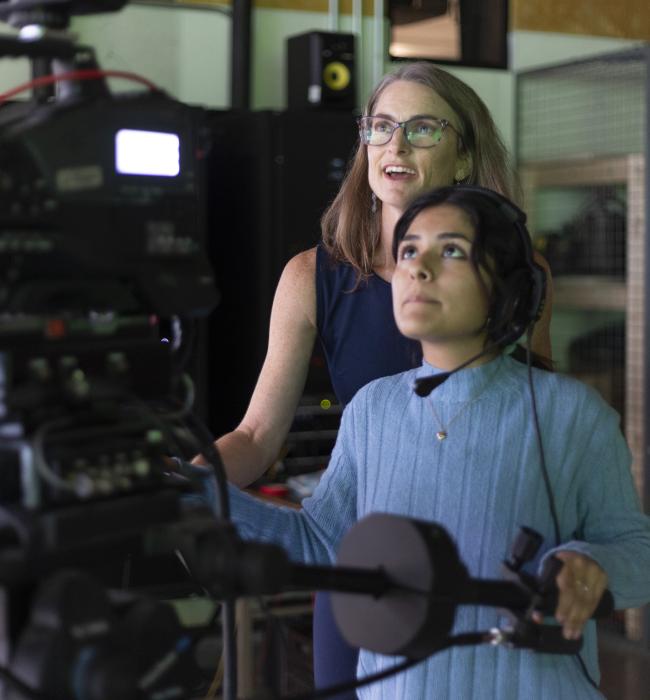 Innovative and Hands-On Curriculum
---
Use your curiosity and creativity to develop writing, research, analytical and visual skills to become a persuasive and informative storyteller across a variety of digital, print, video and audio formats. You will put your skills to work as you create a portfolio of your work to showcase your talent.
Learn More
Enhance your major with these opportunities:
Ready to Learn More?