outside the Moody College
Undergraduate Studies in Journalism and Media
Undergraduate Program
Admissions
All admissions applications and decisions for incoming freshmen and students who wish to transfer into UT Austin are handled through the University's Office of Admissions. Find out how to schedule a campus visit, meet with an admissions counselor, and more by visiting UT Admissions.
Current UT students who want to change their major (or add one) to study Journalism and Media need to visit the College's Internal Transfer Information page.
Visit UT Austin Office of Admissions. Schedule a campus visit. Meet with a counselor. Transfer to Journalism and Media.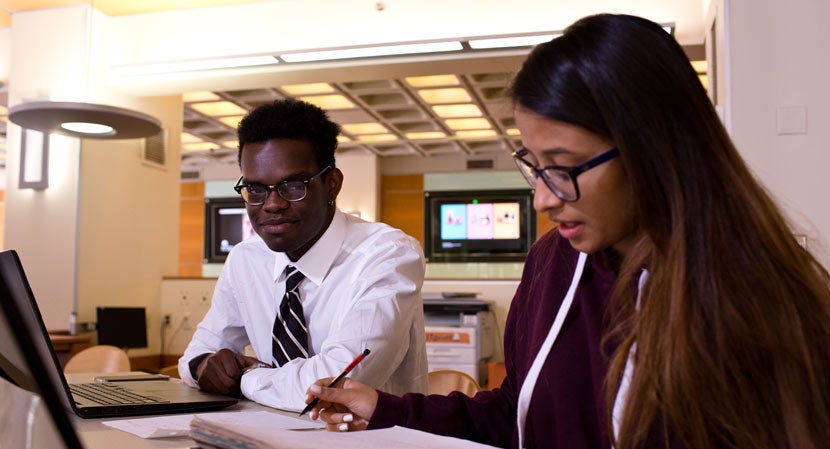 Curriculum
We offer a curriculum designed to equip our students with the powerful new tools of the digital age while teaching critical thinking, writing skills, and journalistic sensibility to make those tools worth using. Our courses provide students training in digital skills from the day they enter our school and help students to create a digital portfolio of their work that will serve as their resume, showcase their talent and ease their entry into the professional world after graduation. Our curriculum demolishes the outmoded walls between print, broadcast, photo, and multimedia while still allowing for specialization. 
Minors
The minor in Journalism and Media affords undergraduate students across the university the opportunity to study a range of courses that will help prepare them for the digital communication economy.