The University of Texas Photojournalism / Documentary Mentorship Program
Presented by:
School of Journalism and Media
Sponsored by:
Canon USA
The School of Journalism and Media is offering all undergraduates enrolled at Moody College the opportunity to apply for a documentary / photojournalism mentorship supported by Canon USA.    
The selected student will receive mentoring from a world renowned and respected creative provided by Canon. The program will run for 6 months and affords the student one-to-one professional guidance, portfolio reviews, and other specialized career advice to supplement UT coursework in the practice of visual storytelling.  Canon will also present the winner with a new Canon camera system.
An Independent panel of judges will determine the winner based upon review of student portfolios. Judges will be looking for exemplary photojournalism and documentary photography or short video work, showcasing unique storytelling perspectives. 
PLEASE READ BELOW for more information on who may apply, the specific submission requirements, and a link to the application form and image upload instructions.
For any questions, and or concerns, you can reach out to Raymond Thompson:
Who Can Apply for the Mentorship Program?
All undergraduate students enrolled in the Moody College of Communication are permitted to apply for the mentorship, including graduating seniors and part-time undergraduate students. Postgraduate students do not qualify for this program.
Requirements for Submission
All submissions for the Mentorship program must include the following:
A completed application form
A portfolio of captioned still images consisting of no less than seven (7) and no more than 15 images

File size 5 MB per image (maximum)

Portfolios can consist of single images and/or photo essays.

Any category of journalism will be accepted (spot news, documentary, picture stories, etc.)

Up to two (2) video documentaries of no more than three minutes in length can be submitted.

Total folder size of all images and videos submitted should not exceed 100 MB uncompressed.
Step 1.  Select and organize your images separating Singles from Series.  
Step 2.  Open your images using Light Room, Photoshop, Photomechanic or other software that allows you to write AP style caption information so that it is embedded in IPTC metadata.  
Step 3. Name your image or video files.
•  Each single image should be named using your name but in the following manner
            Jane Doe single_001.jpg, Jane Doe single_002 jpg etc. 
• Each story image named using your name and sequenced in the following manner:
Jane Doe series_001.jpg, Jane Doe series_002.jpg
•  Each video should be name similarly with your name followed by Video 1 Video 2 etc.
Step 4. Once you have your photos captioned and named, place them in a folder with your full name. Then compress this folder into a zip file and you are ready to upload using the box upload button. 
REMINDER:  Box will not accept your folder unless it is compressed into a zip file.  Remember that the total size of your folder before you compress it must not exceed 100MB. 
Work will be judged as a complete body of work, not

as 

individual images

,

or videos.

Technical excellence in the context of journalistic storytelling
What the Recipient Receives
Six-month mentorship with a Canon Explorer of Light, Canon Legend, or another Canon ambassador

Mentors will be determined based on their availability and the genre of photography that best suits the program recipient (student)

The mentor will meet with the recipient at least once per month via Zoom. Additional meetings and other correspondence via Zoom, phone, or in-person will be at the discretion of the mentor and

student.

An outline of activities and goals for mentoring will be established prior to the start of the

mentorship.

Canon mirrorless camera kit (camera body, zoom lens,

S

peedlite, gadget bag)

Camera system must be used during the mentorship

period.

The Mentorship program will not provide academic credit.
Juror Information
The jury will consist of a three-member panel comprised of photo industry professionals and experts.  This year's mentorship jurors are: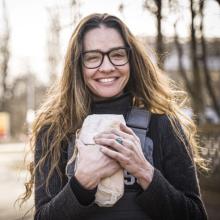 Natalie Keyssar is a documentary photographer based in Brooklyn, New York. Her work focuses on the personal effects of political turmoil and conflict, youth culture, and migration. She has a BFA in Painting and Illustration from The Pratt Institute. Keyssar has contributed to publications such as The New York Times Magazine, TIME, Bloomberg Business Week, National Geographic, and The New Yorker. She has taught New Media at the International Center of Photography in New York and has instructed at various workshops across the US and Latin America with organizations such as Foundry, Women Photograph, The Pulitzer Center on Crisis Reporting, and the IWMF. Her work has been supported by The Pulitzer Center, The Magnum Foundation, and The National Geographic Society. She is the recipient of the 2018 ICP Infinity Emerging Photographer Award, the 2019 PH Museum Women Photographer's Grant, and in 2020 she became a Canon Explorer of Light.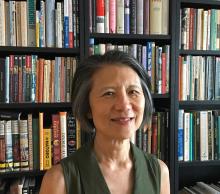 Elizabeth Krist was a National Geographic photo editor for over 20 years. She is on the boards of Women Photograph and W. Eugene Smith Fund, and advises the Eddie Adams Workshop. She is currently also collaborating with Apple. In 2023 she co-curated CatchLight's Visual Storytelling Summit in San Francisco, and for more than ten years helped program National Geographic's Photography Seminar. Krist curated the Women of Vision exhibition and book, plus Photoville installations for three festivals. Honors include the 2020 John Durniak Mentor Award from NPPA, and recognition from POYi, Overseas Press Club, and Communication Arts. She teaches for the International Center of Photography, and often judges grants and competitions.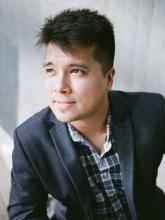 Jaron Schneider is the Editor-in-Chief of PetaPixel, the world's largest independent photography and imaging technology publication, and is an internationally published consumer technology journalist based out of Portland, Oregon. He is also an award-winning commercial filmmaker and long-time digital imaging expert across the fields of both video production and traditional photography. He is also the host of the PetaPixel Podcast.
Schneider's production work – which includes clients such as Verizon, Redwood Credit Union, Grammy-Award-wining band Train, Food Network's Guy Fieri, UC San Diego Scripps Institute, the San Francisco WETA ferry system, and luxury Swiss watchmakers Cartier and Maurice Lacroix – has been featured across multiple networks, including CNN, ABC Network News, Gizmodo, Huffington Post, Business Insider, The Daily Mail, Telegraph UK, and Jalopnik.
Application Deadline:
Friday, October 6, 2023
Mentorship Recipient Announcement
October, 2023
Mentorship Program Timeline
November 2023 — April 2024