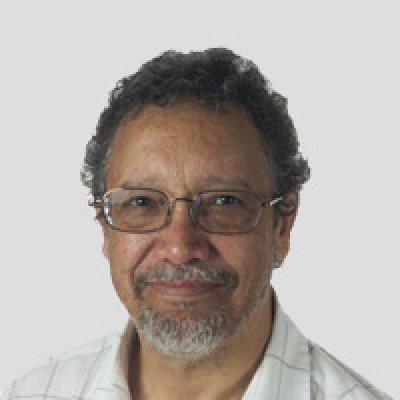 Associate Professor Emeritus
---
School of Journalism and Media
Email:
Emeritus means just another step in the journey for George Sylvie.
Before he joined the UT-Austin faculty in 1992, the Louisiana journalist and newsroom editor won numerous awards for education reporting. Brief stops at Louisiana State University in Shreveport and Kent State University prepared him to join UT, where he rose to associate director from 2001-2006, wrote two reporting texts, and taught reporting, education reporting, and media management courses.
He directed numerous J School projects, including:
But the UT Ph.D. also was known for his internationally presented research on newspaper editors' decision-making styles in the United States and Scandinavia. His emphasis on front-line editors connected personal value systems, ethics, and approaches to management began with his dissertation. Sylvie also researched:
Various newspapers, news services, magazines, radio programs, and Web sites quoted him on topics ranging from multimedia curriculum to newspaper culture and ethics. His articles were listed in the current edition of the internationally distributed Handbook of Media Management, Economics and Entrepreneurship as "significant" as helping to respond to "the need to craft responses" to uncertainty in changing media markets, and providing an in-depth, holistic view of management developments while capturing how scholars conceive their role.
Before his 2018 retirement, Sylvie wrote several books, including:
Reshaping the News, a 2018 argument for a new kind of newsroom leadership, one that rethinks its relationship with the audience to evolve into the ideal version of editorial oversight   .
Newsroom Decision-Making: Under New Management, which won international recognition for its "significant contribution to the field of media management and economics" and which deconstructs newsroom decision-making influences, proposing a framework enabling editors to recapture the leadership mantle
The leading media management textbook, Media Management: A Casebook Approach, in its fifth edition
A 2002 work on newspapers' reluctance toward change in Time, Change, and the American Newspaper
Post-retirement, Sylvie currently accepts doctoral committee requests while reviewing manuscripts for his duties as editorial board member of Journalism & Mass Communication Quarterly, The Journal of Media Economics, The International Journal on Media Management, and The Journal of Media Business Studies.
His hand also can be felt in local journalism, in his role as the ombudsman for Austin Monitor local government news site, and in his press and politics commentary on his @presswiz Twitter feed.