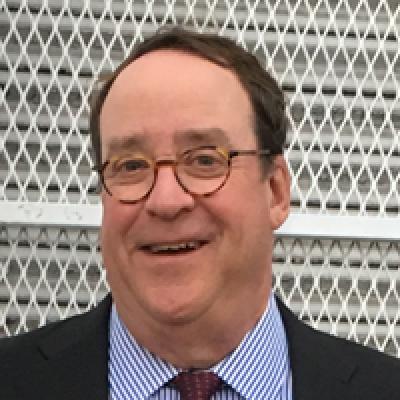 Assistant Professor of Instruction
---
School of Journalism and Media
Michael Pearson is a lifelong journalist whose work includes 24 years of reporting, writing and editing for Texas newspapers, a news bureau correspondency in Washington D.C. and two decades in broadcast and online news production and television newsroom leadership. Pearson, a 1978 journalism graduate of Texas State University, is a member of the Society of Professional Journalists (SPJ) and the Radio, Television, Digital News Association (RTDNA). He has completed professional training in newsroom leadership at the Poynter Institute and with the Carole Kneeland Project for Responsible Journalism.
After graduation from Texas State, Pearson worked at the Killeen Daily Herald, the San Angelo Standard-Times and the San Antonio Express-News before joining Hearst Newspapers at the San Antonio Light. While reporting at the Standard-Times in San Angelo, Pearson broke the "Kerrville-West Texas" half of criminal investigations into the mysterious deaths of over 30 pediatric patients at two hospitals — one in San Antonio and the other in Kerrville — involving a nurse later convicted of murder. He continued this reporting for all of Harte-Hanks' Texas newspapers. While at the Express-News in San Antonio, Pearson broke a story about a Hill Country ranching family kidnapping homeless people from the streets of San Antonio and forcing them into chained servitude that included torture and murder.
At The Light from 1985 until the newspaper's closure in 1993, Pearson was an investigative reporter on the newspaper's award-winning Special Projects Team. He reported on corruption throughout the ranks of the San Antonio Police Department and the city's inability to hold its police department and police union in check; corruption in the Bexar County courts and the District Attorney's Office involving the disappearance of driving while intoxicated cases represented by lawyers who contributed to the DA's political campaigns; and a case of bribery and conspiracy that led to a federal prison sentence for U.S. Congressman Albert Bustamante.
Following The Light's closure, Pearson was one of a handful of staff that Hearst Newspapers asked to stay on and was assigned to the Hearst Washington Bureau, where he reported primarily for the San Francisco Examiner on the economically devastating closure or realignment of military facilities across California. Not especially fond of reporting in Washington, Pearson decided to return to Texas when recruited to lead investigative reporting efforts at the Corpus Christi Caller-Times. While reporting there, Pearson exposed a scheme by the then longest-serving Texas state senator involving his use of political pressure on local government leaders to contract with his insurance agency for government employee health insurance plans.
Pearson left Corpus Christi to return to San Antonio in 1995 to join the staff of KSAT-TV, the Post-Newsweek Stations ABC affiliate. Having had no training in broadcast news, Pearson asked to start work as an associate producer, where he co-produced the morning newscasts — while learning the art of broadcast writing and the symbiotic relationship between reporting, words and pictures and sound. He then quickly moved up to assignment editor and then assignment manager. Pearson was a key member of the leadership team that took KSAT from the perennial No. 2 news station in San Antonio to No. 1 for all newscasts.
In 2000, Pearson joined the staff of Time Warner's News 8 Austin, a groundbreaking 24-hour local news channel as the assistant news director, leading its hour-to-hour news coverage and production.
While in this position, Pearson led the station's nonstop coverage of the 9/11 terrorist attack on the World Trade Center in New York. Only two television news organizations were awarded the prestigious Sigma Delta Chi Bronze Medallion for coverage of 9/11 — NBC News and its "Today Show" for networks and major markets and News 8 Austin for all other markets. The judges found that while every news organization in the country was focused on events in New York City, only News 8 Austin focused on the attacks' impact on Austin and Central Texas. 
Pearson was elevated in 2010 to Director of News & Programming when News 8 Austin became YNN and, later, Time Warner Cable News. He led the creation of "Capital Tonight," the only daily newscast in the state dedicated to Texas politics and government. He also established Time Warner Cable News in San Antonio in 2014.
In addition to the Sigma Delta Chi Bronze Medallion, Pearson has received the Texas Gavel Award for reporting on corruption in the judiciary, the national Edward R. Murrow Award for best documentary for a series on child abuse in Austin and Travis County and several Associated Press Managing Editors and AP Broadcasting Awards.
Pearson is married to Kelley Shannon, also a journalist, who is executive director of the Freedom of Information Foundation of Texas, working to assure that journalists — and all citizens — enjoy their full rights to open government. They have a son, Sam, who is a senior at Pratt Institute in Brooklyn, NY.