J-school alumna Thompson 'restarts' dialogue on diversity
This summer's events have reignited newsroom approaches towards race coverage. But for Krissah Thompson (BJ '01), discussions about diverse, inclusive newsrooms remain a constant. 
"This has been a long journey," Thompson said. "When I started, the conversation was the same."
Thompson, The Washington Post's first Black woman managing editor, called on newsroom leaders, journalism schools, and students to rethink diversity and inclusion at the 2020 Mary Davis Alice Distinguished Lecture in Journalism on Friday, October 9.
The annual event celebrates Mary Alice Davis, a late Austin American-Statesman columnist, and editorial writer. Her family created the lectureship series to bring successful journalists to the Forty Acres. Past lecturers include Dan Rather, Ayesha Rascoe, and Pamela Colloff.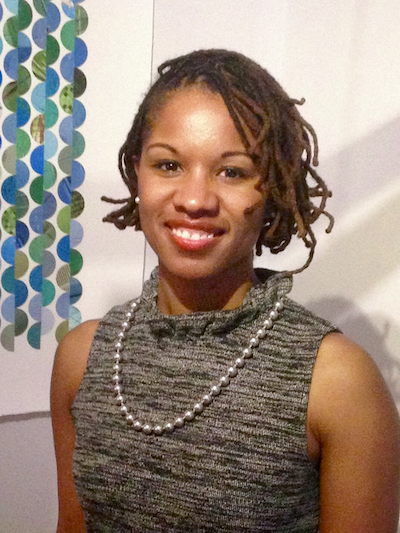 "Our newsrooms do not look like America," Thompson said. "That is part of the push at this moment to really restart these conversations." 
Thompson said that changing current approaches to diversity and inclusion in journalism means pushing past committees and hiring more reporters to cover race, which opens room for new journalists, who she believes might introduce more agency.
Thompson said younger journalists who haven't followed traditional approaches to newsroom diversity might apply enough pressure to "bear some fruit" of change.
To make changes, Thompson said journalism students should use their time in college to articulate their ideas and offer new perspectives. "One thing I love about newsrooms is the adrenaline, the teamwork, and the tactile nature," Thompson said. "Students should really dig into that aspect of the work."
This way, younger generations can introduce storytelling approaches that older reporters might be unfamiliar with, she said. 
"We need to think about the way we're presenting these stories to people," Thompson said. "We want to be sure that even amidst all this change that we're staying true to our core values."
The journalism alumna acknowledged some pushes in U.S. newsrooms to play a larger advocacy role in the topics they cover. Thompson said she believes the two roles should stay separate. 
"I still believe in the value of the independent observer, standing outside the story to tell the story," Thompson said. "There is still value in institutions who want to tell a story without pursuing an agenda."
 Where marginalized journalists might grapple between their identities and reporting objectively, journalists of color can use their backgrounds to shed light on new angles.
"Our identities help us to see angles in a story that we might otherwise miss." Thompson wrote. "We still ask questions. We observe, and we combine that with what we accurately know from our lived experiences."
Despite the pandemic's impacts on an already-shrinking industry, Thompson said she has hope that opportunities for future journalists are still out there. She said some news organizations' ability to adapt to new challenges — like ProPublica, The Texas Tribune, and CNN — show time and time again that journalists have found ways to stay afloat.
"We're going to get through this moment we're in," Thompson said. "There are high hurdles, but they're not hurdles you can't overcome."