Joe Straubhaar looks back on the places his academic career has taken him
How writing led him to a global pursuit
Professor Joe Straubhaar grew up in a rural area, twenty miles from Boise, Idaho on a dairy farm. Straubhaar thought he was doing well, known as a "hot shot" writer with good grades and an athletic background, until he moved to northern California in 1969 when he accepted a scholarship to Stanford University.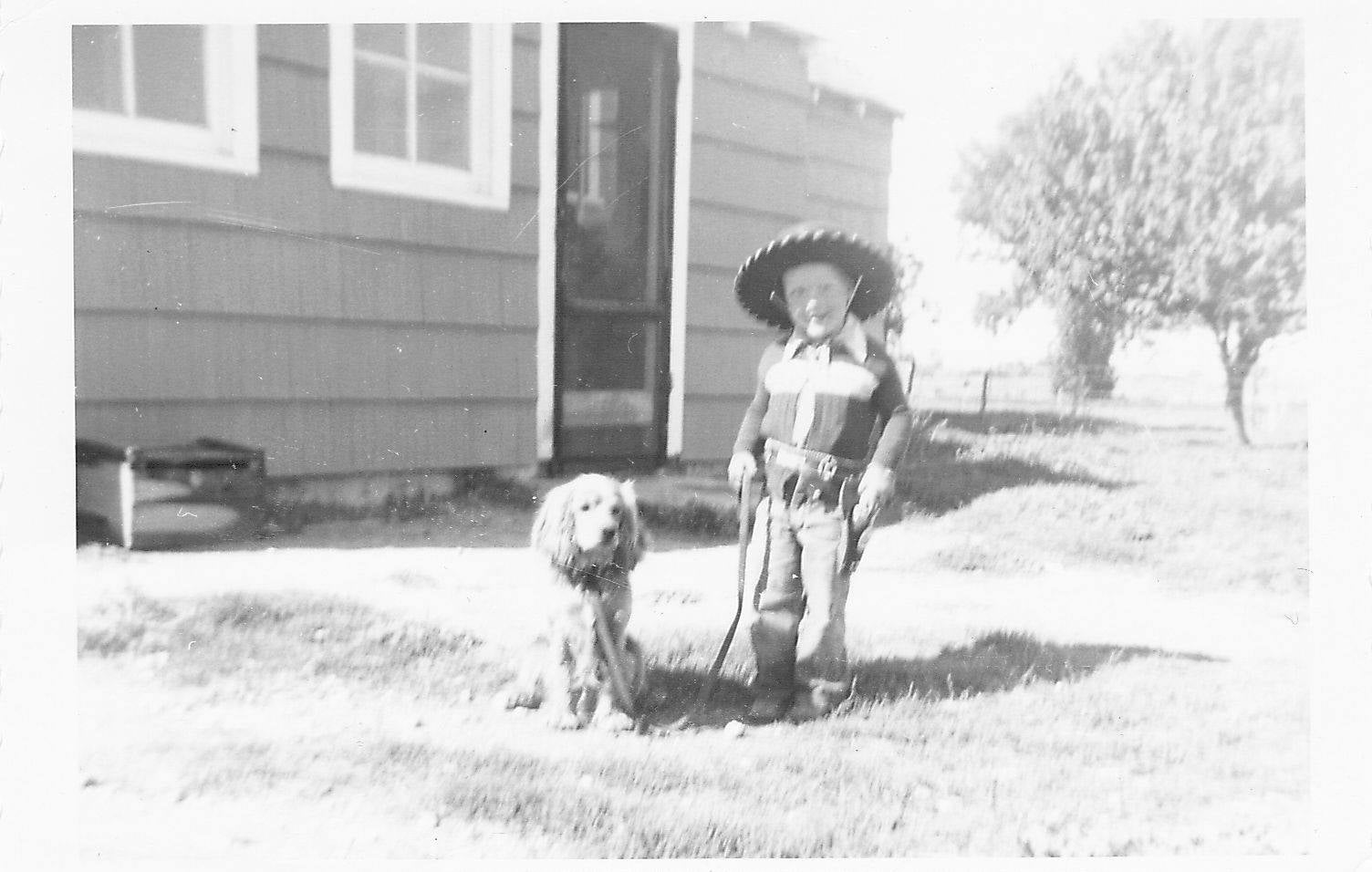 At Stanford, Staubhaar was a communication and psychology major. In his time there he met his wife, Sandra Ballif Straubhaar, along with becoming interested in journalism, radio, and screenwriting but he decided he was only good at writing. Taking other courses such as journalism, led him to be interested in topics such as global media, and had him question how the media was developing in other countries. 
After graduating, Straubhaar went east to the Fletcher School of Law and Diplomacy at Tufts University, where he studied international relations plus media. Straubhaar was fascinated by how some developing countries were pushing back from cultural imperialism. To get a chance to observe the process up close, he decided to work in the foreign service for the U.S. government. 
He was sent to Rio, Brazil to work in international PR for eight years. His son, Rolf Straubhaar, wrote an undergrad anthropology paper about how his dad would step off the plane and turn into a Brazilian every time they visited the Latin American country. 
"It's kind of fun," said Joe Staubhaar. "I've always really enjoyed that, as like stepping into a different set of shoes when I go down there." During the first year, he did hands-on training in public diplomacy, learned Portuguese and researched Latin America area studies. The content broadcast on Brazilian television was something he found very intriguing.
"I kinda expected cultural imperialism," Straubhaar said, "I kind of expected prime time to be full of American stuff when it was just Brazil telenovelas, news and variety shows and music."
Since no one had done research like this in Brazil, Straubhaar did his dissertation on it. He finished grad school and got his Ph.D. in international relations in 1981.
He learned later that academics were passing around copies of his dissertation, that led to invitations to participate in conferences and give talks. He continued publishing his work and later got a job as a professor at Michigan State. Later, Straubhaar left to work at Brigham Young University, and at the end of his third year at BYU, the University of Texas at Austin offered Straubhaar a teaching position in their Radio, Television and Film department. He said UT knew his research and past talks at academic conferences, and he thought he would be a great fit to teach in the department. Straubhaar accepted the job along with his spouse who taught Norwegian, Old Norse and Folklore at the university. She retired in August 2022.
"I was ready to be back at a big school with a really good grad program," Straubhaar said. "I was delighted to come here actually."
Overall, Straubhaar enjoyed how powerful the Latin America and Latino studies were at UT. He dedicated part of his time to the program and later became the Head of Brazilian studies in the 2000s. 
"When they offered me that, I said 'sure, I'd love to do that.'"I kind of had this bifurcated identity: the Global Communications guy but then also the Latin Americanist guy."
After teaching in the RTF department, Straubhaar and four other professors moved to the School of Journalism and Media. He knew the faculty and many of the students he worked with were journalism majors or grad students. 
He taught classes such as Global Media, Media Theory, Qualitative Research, Latin American Media and Ethnographic Field Methods at the graduate level. His freshman courses included Introduction to Media Studies which often had more than 400 students. One of his more popular undergraduate courses was titled "Global Television in the Era of Netflix."
During his time at UT, Straubhaar offered study abroad programs to Brazil that worked hand-in-hand with the Spanish and Portuguese departments. Straubhaar said taking students abroad was the most fun he had during his undergraduate teaching career because they were in the country they were studying, allowing the class to experience and immerse themselves in the culture. 
"I can teach a class here on Brazilian Media and Culture, but it's not quite the same as talking about something and then saying, 'okay now let's go look at it,'" said Straubhaar. 
Straubhaar conducted quite a few seminars abroad, in Latin America, Portugal, Denmark and Finland. During spring 2023, he spent one month in Brazil speaking at schools and leading a week-long, 3-hour grad seminar in Rio that he described as intensive.
"The fact that I can do a graduate seminar in Portuguese is kind of a point of pride," said Straubhaar. "I developed this kind of alternative academic identity and a whole bunch of academic ties, courses I can do, and talks I can give in Portuguese in Brazil."  
Among the many accomplishments Straubhaar had achieved in his career, he wrote and co-authored several books. When he taught at Michigan State, he co-authored a textbook called Media Now, which is being revised for its 11th edition. 
In 1985, Straubhaar co-authored a book on the Developmental Impact of the Home Video Cassette Recorder on Third World Countries with Douglas A. Boyd. Straubhaar's friend was a specialist in Arabic culture and noticed that the people in Saudi Arabia had bought professional grade video recorders to watch other broadcasts besides state TV. However, in Brazil, it was quite the opposite. Straubhaar said that Brazilians were happy with broadcast television and did not pay that much attention when VCRs and cable came out. He said this book was probably one of the things that helped him land a job at UT. 
Straubhaar said Sharon Strover, a communication professor at UT, reached out to him about this book because she liked how they grasped that technology does not always define a society. The two have known each other since Straubhaar was a professor at Michigan State and had crossed paths at conferences. Strover mentioned to him that he would be a terrific fit for UT. 
"His interests with Latin America are very well known in our field," said Strover. "I just thought his focus would blend very nicely with everything we were doing here."
Together they have worked on research projects and participated in conferences.
"He really has gravitated toward doing that and it's been a great amendment to our program over the years," said Strover.
Wenhong Chen said she marveled at how Straubhaar has been able to uphold a stellar publication record as one of the most visible Global Media scholars while investing time in his students. 
"I have been impressed and inspired by the extent to which he has contributed his time and energy to a large number of graduate students and junior scholars," said Chen.
It is known that Straubhaar's door is always open to students. Many of his former students are placed in top-tier programs across the U.S., and others are working at the best universities in Latin America, Asia and Europe.
"Dr. Straubhaar's passion for teaching and mentoring has great influence on generations of students at Moody and beyond," said Chen. 
One student Straubhaar has been advising for three years is Silvia DalBen Furtado, a Brazilian Ph.D. student in the journalism department. She first met Straubhaar when he was a guest speaker in her Proseminar In Journalism course. 
She became fascinated with his career and wanted to work with him because they shared common interests in global media and technology, and believed it could tie into her research on the use and ethics of AI in newsrooms in Latin America. 
She felt it was easy to talk to Straubhaar because he knew a lot about her country and had the expertise she needed to help her dive into her dissertation. 
"Joe is this amazing person that is always there to help students," said DalBen Frutado
Through her Qualitative Methods and Global Media courses, she felt they built a stronger relationship and even when she knew he was retiring, she gravitated towards him because of that bond. 
"I felt that he is a nice person; not just to give me feedback but to work with me through the choices I need to define the design of my research and write my dissertation," said DalBen Furtado. "I just thought that he would be the best choice for me as my advisor."
Straubhaar plans to continue his academic work during his retirement. Currently, he is co-authoring a book that will discuss how Netflix is changing global television. Afterwards, he plans on authoring another book that will explain how left-wing writers under military dictatorship reinvented the telenovela in Brazil. 
He is also working with two UT students from China, An Hu and Zhi Lin, on public diplomacy and soft power in China. Both will be writing papers with him. 
On account of Straubhaar's experience at UT, he has learned a lot about global media and the Latin American culture beyond Brazil. He said from his classes he was able to learn from his students who opened discussions about new perspectives on media and Latin America area studies, as well as a lot about Asia. Straubhaar was also surprised at the number of people that were interested in learning about his field of expertise. He believes UT has a great combination of media and Latin America studies and has enjoyed working here.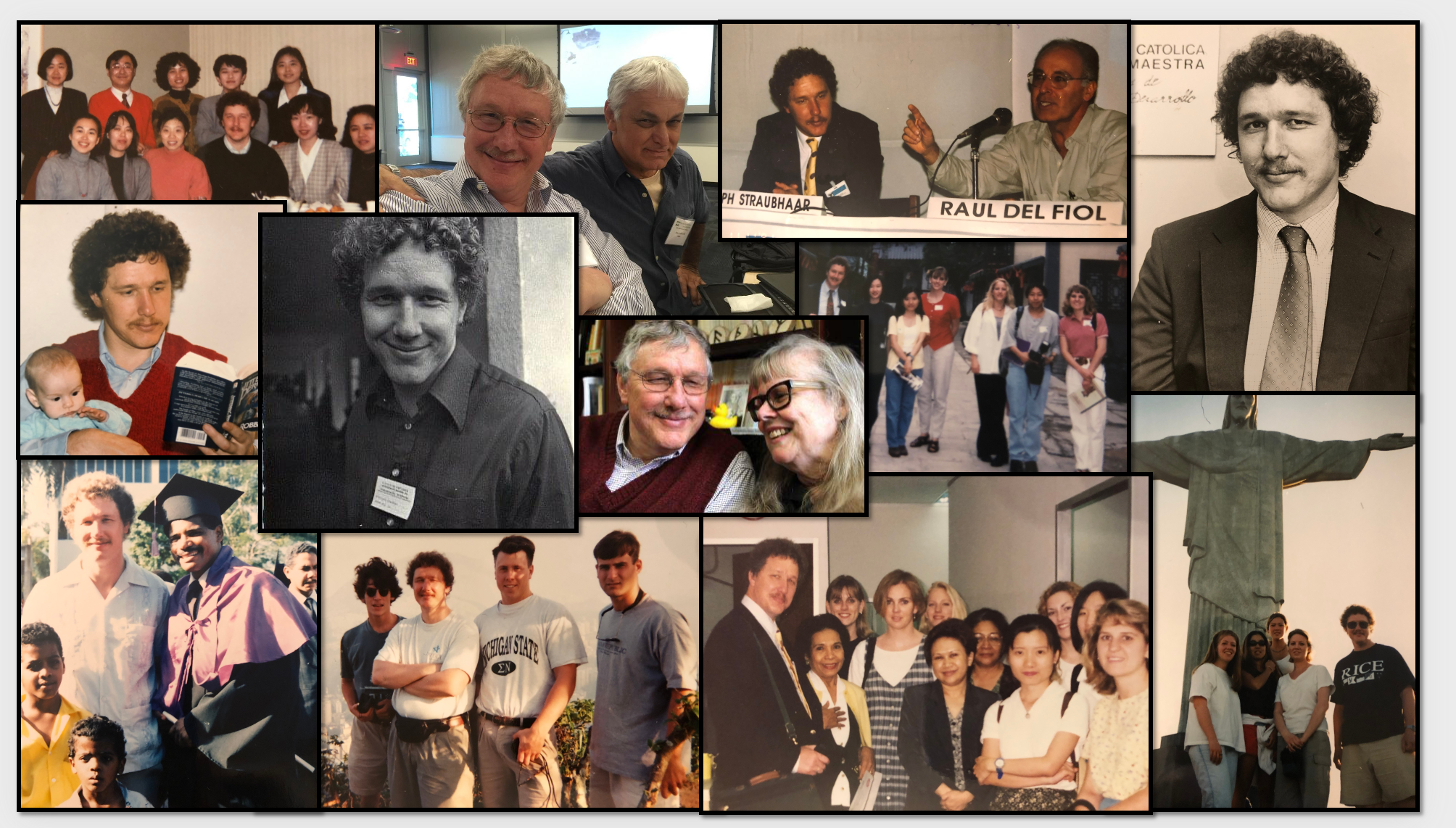 "If I looked around the entire United States I would have a hard time coming up with any place that had both of those things at the same level as UT," said Straubhaar. "I've been here for 25 years and haven't regretted any of it; it's been a lot of fun."