As new school year begins, UT's School of Journalism and Media welcomes new leadership
"Above all we need to care about what our students want, where they need to go."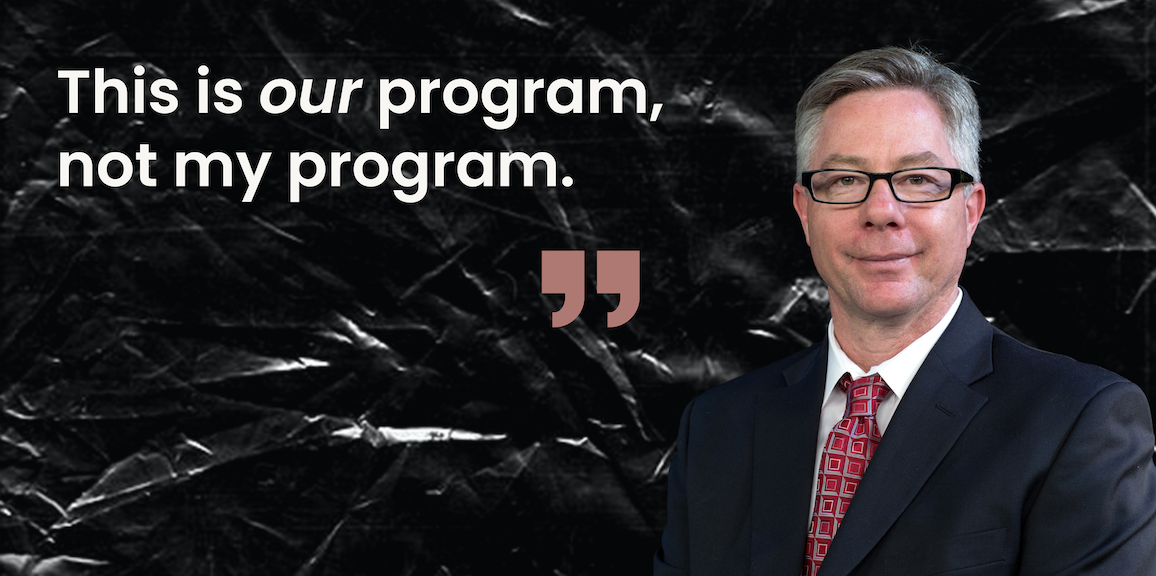 Much like journalism itself, the School of Journalism and Media continues to evolve. For the first time since 2018, Kathleen McElroy will not be at the helm of that evolution.
McElroy announced last December that the spring 2022 semester would be her last in the director role, as she would be stepping down to focus more on teaching and research. David Ryfe, former director at the University of Iowa's School of Journalism and Mass Communication, took over for McElroy on Aug.1 after holding his previous role for eight years. He will also teach, just not this first year.
Ryfe has never worked as a professional journalist, but he boasts 10-plus years of administrative experience and a special interest in journalism's metamorphosis as a result of the digital age and an increasingly divided public. His research centers around how journalism might survive these rapid technological and cultural changes. 
"By discipline, I would be a more natural fit in the Department of Communication Studies here on campus, but I just happened to get my first job out of graduate school in a journalism program," Ryfe said. "My academic work kind of slowly became more and more journalism focused, so I've spent the last 20 years or so studying newsrooms, particularly newspaper newsrooms."
He pays specific attention to organizational culture and organizational change — among the things the school and industry will consider moving forward.
UT's scale, rigor, noteworthy faculty and location attracted Ryfe to the position. It's his first time living in Austin.
"I've been coming to Austin and this college since I was a grad student. I have several friends who I've known for 20-25 years on the faculty," Ryfe said. "I've always loved Austin. I've only ever been for two or three days at a time so it's a different thing to live here."
Kevin Robbins, a beloved professor in the School of Journalism and Media, will help Ryfe get acclimated in his own new role as the associate director. Robert Quigley, journalism professor and executive director of The Drag audio production house based in the school, previously held the position.
Robbins, who joined the faculty in 2012 after over two decades reporting for newspapers, has been the go-to professor for the school's aspiring sports journalists.
This fall, Robbins won't teach his popular class Reporting Sports. While on hiatus from his signature course, the professor who prioritizes unity and timeliness will focus on reaching his main goal as associate director: helping Ryfe.
"I've been referring to myself, not seriously, to him, as his new ranch hand," Robbins said. "If the livestock need to be fed, send me them because you've got bigger work to do. Or if the garden needs to be watered I can do that, too."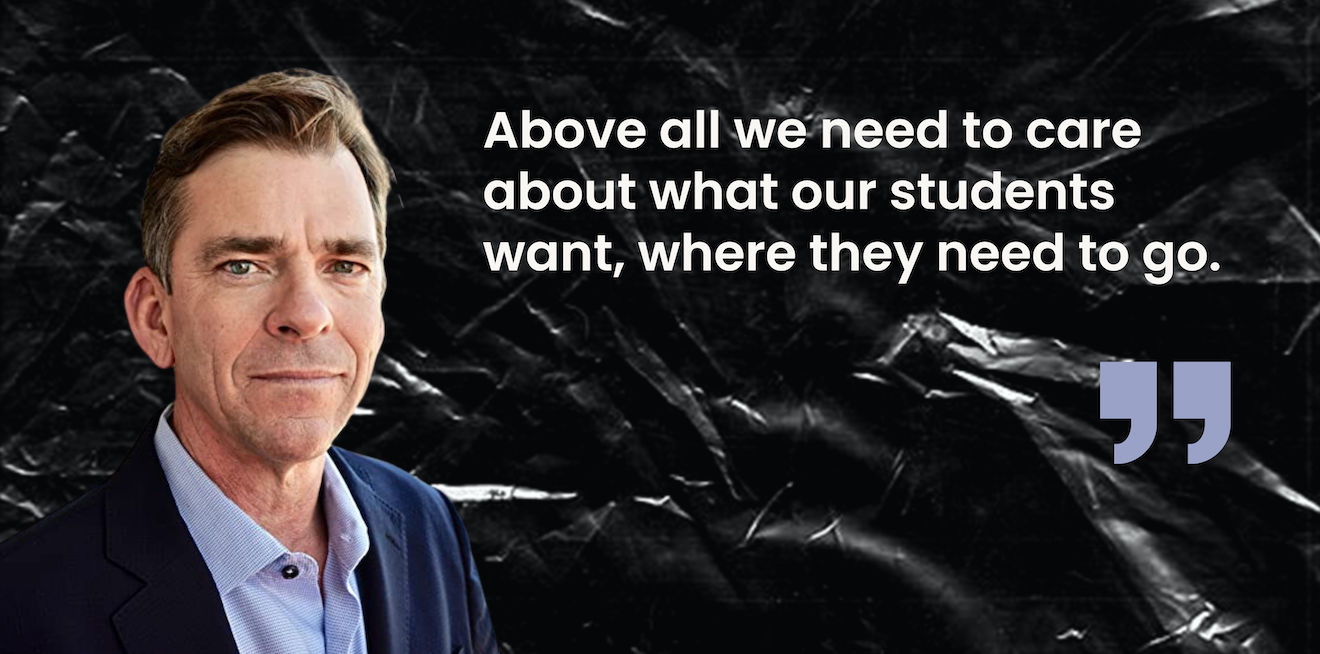 Their goals align on many things. Moving the school forward as the industry changes. Diversifying the faculty. Revamping the curriculum. Making the school an even more attractive and helpful place for students to attend, regardless of whether they end up being journalists or not after graduation.
To the role, Robbins said he brings organization and optimism. A love for the craft and a dedication to students.
"Above all we need to care about what our students want, where they need to go," Robbins said. "They need to know that in us they have advocates, cheerleaders and also critics. … We need to be behind them and beside them, and in some cases, lead the way."
That fits in with Ryfe's vision for a people-first school. The new director said he likes engaging with the broader community, starting important conversations and working in teams. "This is our program, not my program," Ryfe said.
But, as he starts this new journey at UT, Ryfe jokingly takes credit for Texas football's recent recruiting success.
"Arch Manning committed to Texas a week after I signed my offer letter, and I don't think that's an accident," Ryfe said. "I think he was waiting for me to make a decision, so that if Ryfe was going to be there, he was going to sign up.