Fall 2023 Data Fellows
MIG has been working on a new project with four Data focused fellows. Athena, Karina, Carolyn and Aislyn are all working in various areas to develop and build a searchable database of local campaign finances since 2020. Each fellow works in a different area of research from extracting and organizing data to presenting data in a podcast format. We are excited to see where the local campaign finances project takes our fellows, and we look forward to sharing our findings.
Athena Hawkins
Journalism Senior
Hometown: Frisco, TX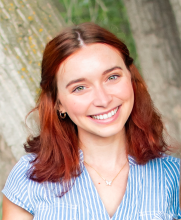 I am so thrilled with the work I've done on the campaign finance project. The project lies at the intersection of data, investigative journalism and local politics— all subjects I'm super passionate about! So far, I've learned how to make public information requests on a massive scale and fight for open records. I've also learned how to use innovative digital tools to organize and extract data from large sets of documents. Data reveals hidden stories, and I can't wait to unlock more of them.
Karina Kumar
Journalism Junior with Certificate in Elements of Computing
Hometown: Austin, TX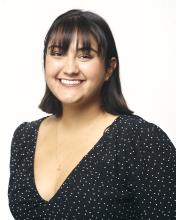 I am a student technician for the Media Innovation Group, and I have worked with Carolyn and Athena to test out the best way to ask for public information from school districts and also helped organize the assignment for other students to also request public information. So far, I've learned a lot about how to interact with school districts and other groups when requesting public information. The process can sometimes be really easy when you ask in the right way and they want to help, but other times it can be really hard to get the documents you need, so learning how to do it properly has been super helpful. I've also learned a lot about different techniques of pulling data from PDFs such as Google PinPoint.

I'm really excited for other journalists to hopefully be able to use the documents we are compiling. This project has taken a lot of turns when it comes to the ultimate goal but one that has always remained is making the local campaign finance reports more accessible to other journalists so they can get to the data and find stories to write about.
Carolyn Parmer
Journalism Senior with History and Global Communication Minors
Hometown: Houston, TX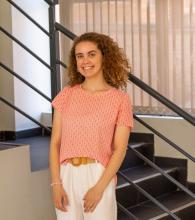 With MIG, I help gather and analyze campaign finance reports from candidates for school boards in Texas districts and host Data Dives, a new podcast with data-driven stories about topics in pop culture and beyond! These roles have taught me a wide array of valuable skills, most importantly project management and discipline. I am the most excited to see Data Dives grow. Creating this podcast has been a goal of mine and Professor McDonald's for a long time, and bringing it to life has been very rewarding!
Aislyn Gaddis
Journalism Junior
Hometown: Grapevine, TX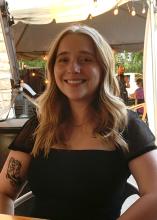 I co-produce and edit the Data Dives podcast. So far, I've learned how to turn data stories into an easily-digestible audio format, and I look forward to continuing to learn how to make data stories more accessible.