Adam Beard's love of storytelling came from watching and playing sports | Alumni Q&A - Where Are They Now?
"Sports was always a constant in my life and created a sense of community for me, so I knew pretty quickly I wanted to work in that field."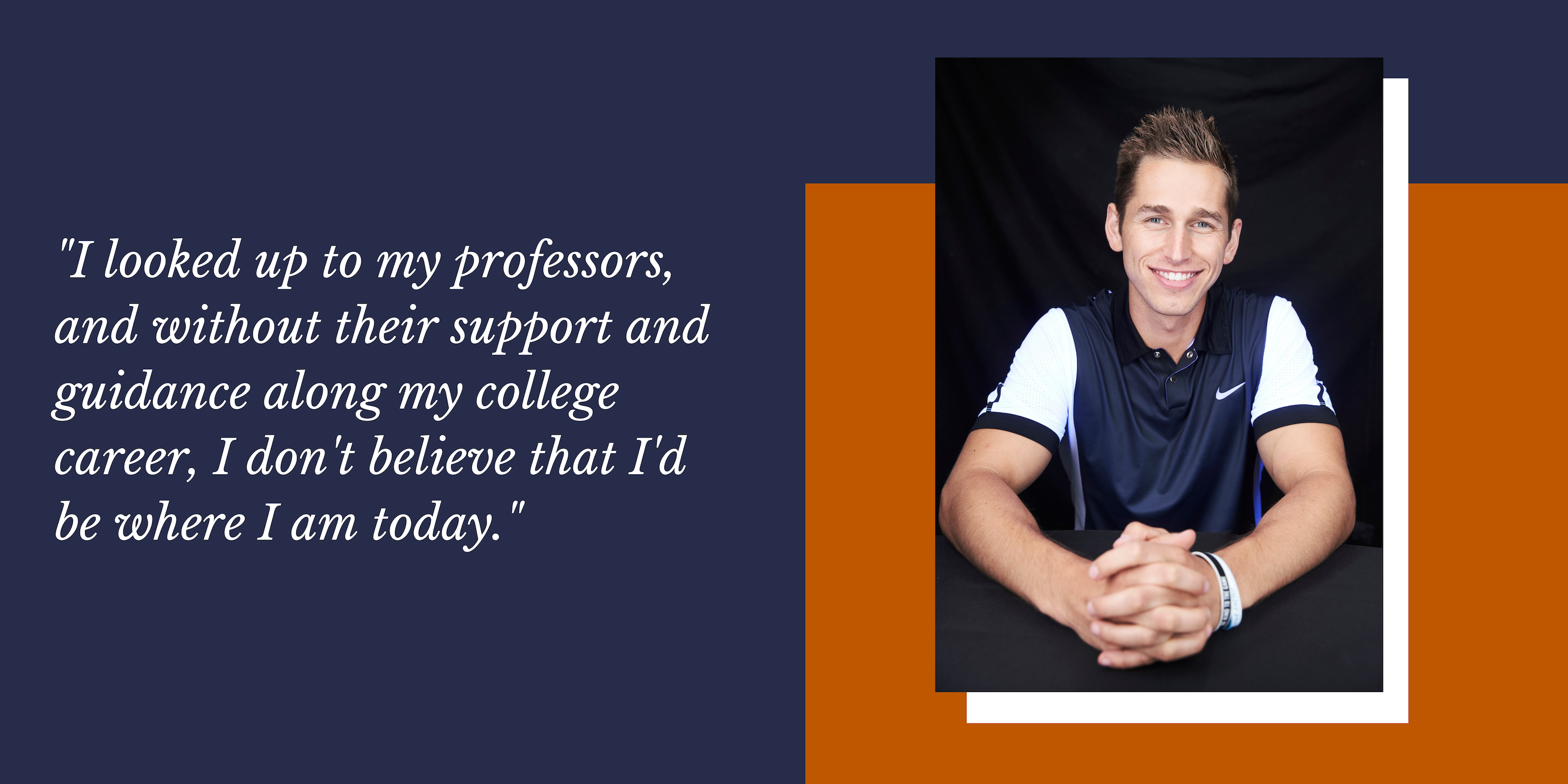 Growing up in Plano, Texas, Adam Beard was watching sports ever since the day he was born. 
"Sports was always a constant in my life and created a sense of community for me," Beard said. "So I knew pretty quickly I wanted to work in that field."
Beard is a 28-year-old Global Strategic Communications Manager for the Jordan Brand at Nike, Inc. He graduated from the University of Texas at Austin with a major in journalism and certificate in business foundations. 
As a global strategic communications manager, Beard focuses on developing global communications strategies to protect, drive growth, create distinction and build narratives that can influence and carve new spaces for the Jordan Brand. He previously worked on the Nike North America Communications team, for ESPN as a member of the digital and social team helping launch and run ESPN's Snapchat channel and interned during his college years at USA Today, CBS Sports Radio in Dallas, KXAN-TV in Austin and Pro Football Hall of Famer Michael Irvin. 
"My passion for sports, exercising, being around people and telling great stories comes from my love of playing and watching sports," Beard said. 
When he's not working, Beard can be found singing Usher at karaoke, listening to R&B music, eating out at restaurants or yelling at a TV in support of his favorite teams - the Denver Nuggets and the Texas Longhorns.
Adam Beard Q&A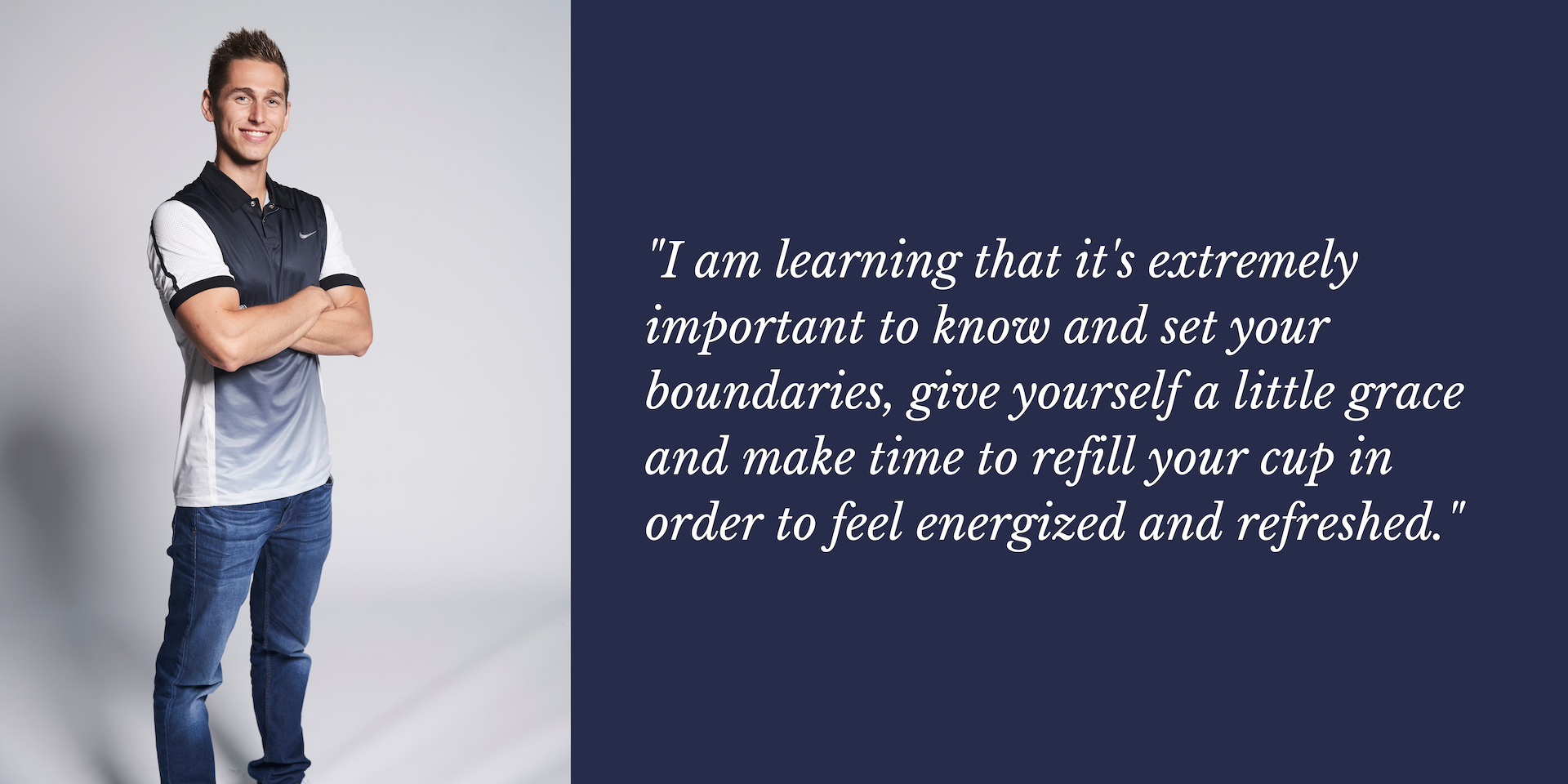 Why did you decide to major in journalism? I decided to major in Journalism because I initially wanted to be a television or radio anchor for ESPN. That was the dream, and I knew a degree in journalism would help me get there.
What did you learn at the University of Texas at Austin Journalism School that helped you get to where you are today? First and foremost, the opportunity to learn from the professors at the JSchool helped me tremendously. The curriculum was relevant, insightful and ahead of its time with classes such as Social Media Journalism, Reporting Sports and a Mobile App Development class that combined journalism and computer science students to create an app that would be submitted to the Apple App Store. Yet, it was also the chance to learn from the teachers in those classes and truly be mentored by professors that were once in the field and could relate to the shoes we were in as journalism students. I looked up to my professors, and without their support and guidance along my college career, I don't believe that I'd be where I am today. The UT JSchool is filled with smart students so being around my classmates pushed me as well - whether it be in class or being involved in school programs such as Texas Student Television or The Daily Texan.
What was your favorite journalism class? I really enjoyed and appreciated my Reporting Sports class and my Mobile App Development class. Reporting Sports was awesome because - well, sports - but also because Kevin Robbins hosted some of the most incredible sports journalism discussions amongst students and pushed me to become a better writer, thinker and overall person. I also enjoyed the Mobile App Development class because it was a unique opportunity to produce something very tangible with a group of my fellow classmates. It taught me the power of a group project. 
What is the greatest challenge you have encountered in the field and what has it taught you? The greatest challenge I have encountered in my career is learning how to set healthy boundaries for myself at work. No matter what field or industry you go into - especially if you love what you do and you're motivated by your work - then the work becomes a huge part of your life. You may be "on" most of the day, have a hard time saying "no" to tasks that you might not realistically be able to take on, hesitate to take time off or have too many competing priorities. There have been times where I have pushed myself beyond exhaustion; we probably all have. Although I am still a work-in-progress when it comes to figuring out my own balance, I am learning that it's extremely important to know and set your boundaries, give yourself a little grace and make time to refill your cup in order to feel energized and refreshed rather than feeling exhausted and depleted.
What advice would you give to current journalism students? Be patient, stay YOUR course and don't put so much pressure on yourself. Enjoy the ride, and remember that while you'll receive many messages that say "no" or "sorry, we're not interested," it only takes one "yes" to jumpstart everything.
Bucket list item: Visit the Ice Hotel in Sweden.