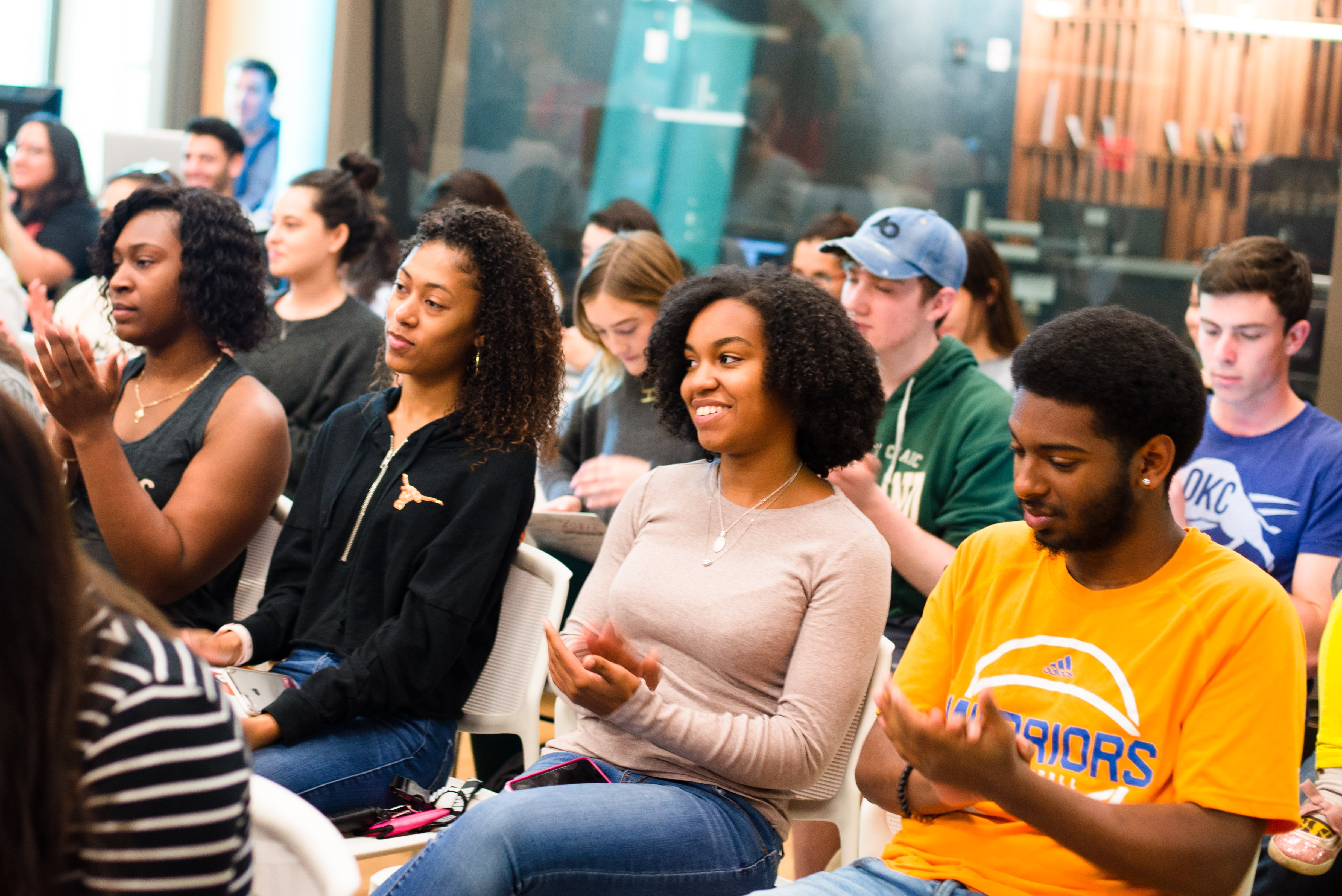 The Tiny Texas Podcast Festival
The Tiny Texas Podcast Festival brought together all types of podcasting fans, who took part in live recordings and learned from Texan podcast pros, including Christopher Wynn. On Sunday, we hosted five speaker sessions and three live podcast recordings from 10 a.m. to 4 p.m. We planned the event for the Sunday after ISOJ, and we had 120 students and 150 other people register. On Sunday, I'd estimate we had about 175 people take part in the event throughout the day. The live recordings were packed, and by the time the third one (Two & Fro, a hilarious podcast about black Southern identity that celebrated Beyoncé on Sunday's special episode) began, we had to bring in extra chairs. The speaker sessions were less full, but the audience asked great questions throughout the day and shared interesting (and Tweetable) insights. Our event hashtag was #TinyTexasPodcast, and you can tap into the Twitter feed for that hashtag to see some attendee feedback and takeaways.
My favorite bit of feedback came from three people who told me after the event that they were inspired to start their own podcasts. We also asked the hosts of I Love You So Much, the Austin American Statesman's culture podcast, to produce a special segment for us dedicated to tips for potential podcasters, and I emailed that, as well as a list of the attendees' favorite podcasts (collected through the registration survey) to the festival's attendees earlier this week in a thank-you message.
Contact Us
Location:
Belo Center for New Media
300 W. Dean Keaton