As part of the Dallas Morning News Innovation Endowment, we teach a digital product development capstone course each semester. The class is structured to teach the students how to bring a digital product to fruition. Students are taught principles of design-thinking, and we use those methods to come up with product ideas and to develop them. They also learn about how to find the "market fit" for their product, how to plan out a roadmap and present their ideas.
Each team's journey is documented through a series of blogs written throughout the semester. To get the lastest on student innovation, check out their latest blog posts here.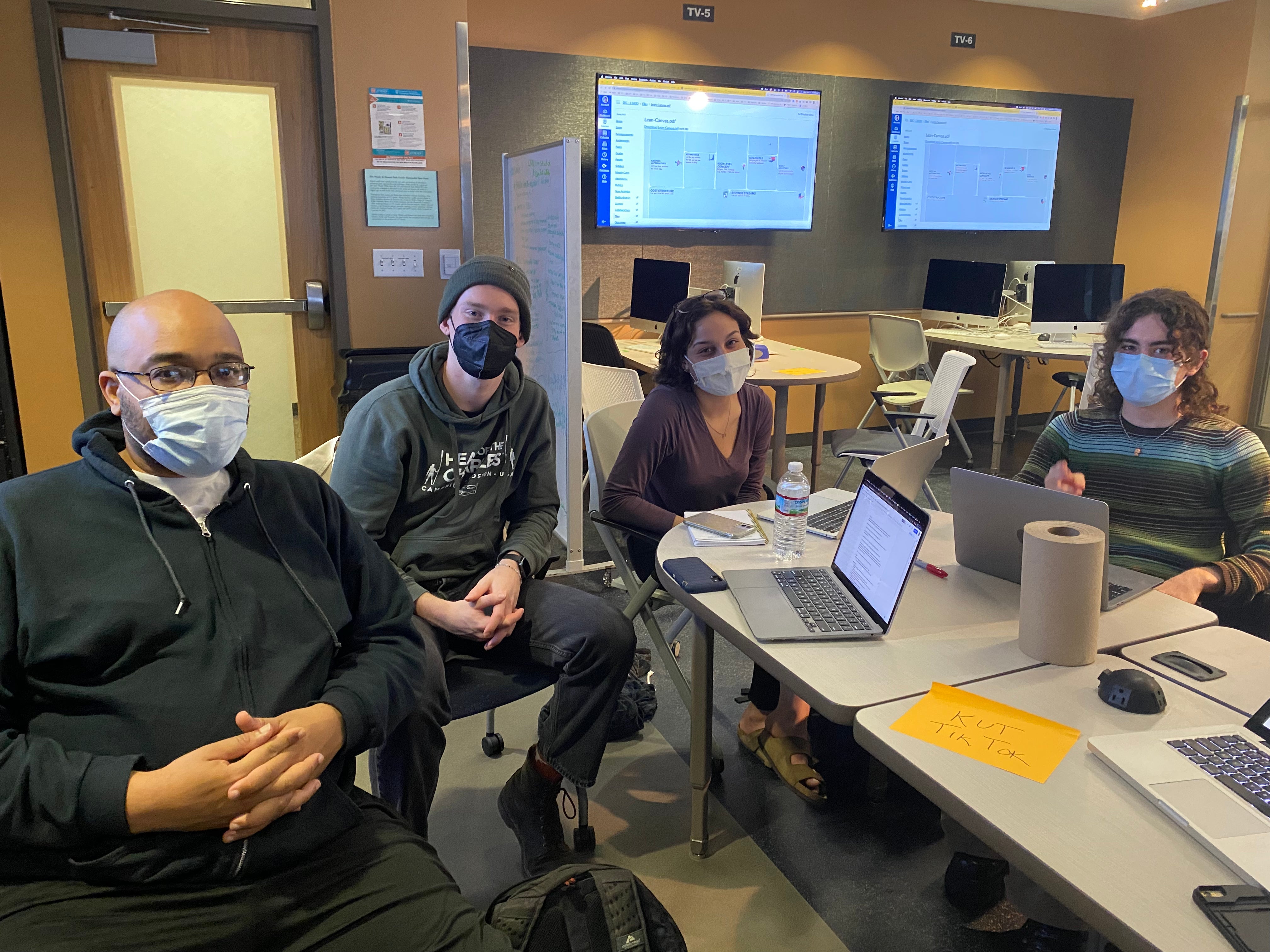 1. KUT TikTok
Group Members: Ty Marsh, Madeleine Ortiz, Marcus Spears and Jack Starks 
KUT TikTok is aiming to introduce radio podcasts to the world of TikTok. The team believes that TikTok offers an invaluable resource through its ability to share short narratives that open up to a bigger picture. Since TikTok is primarily used by a younger audience, KUT TikTok is hoping to create a place for said audience to engage with radio content.
Check out their latest blog post here
2. Pen to Paper
Group Members: Kendall Franz, Nathan Han, Kaitlyn Harmon, Elexa Sherry
Pen to Paper is creating a journal entry service that allows authors and writers to track the progress of their writing each day. The team saw a hole in authors' accountability and discipline to write books and stories on deadlines, and felt that Pen to Paper would help bridge the gap between journal entries and writing progression on a deadline.
Check out their latest blog post here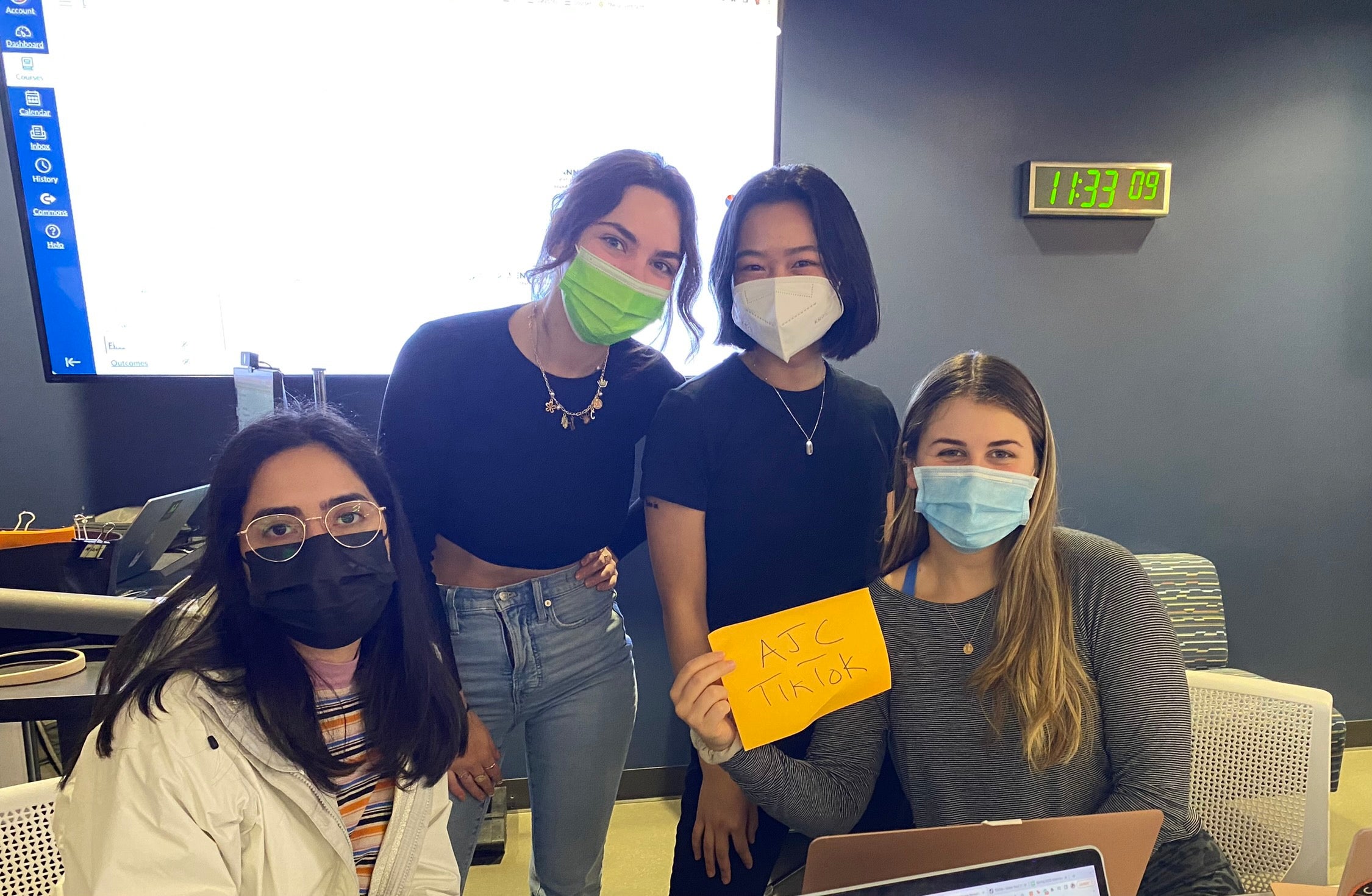 3. Atlanta Journal-Constitution TikTok
Group Members: Mia Cooper, Katie Berger, Jenn Xia, Gabby Keene
AJC TikTok is working with the Atlanta Journal-Constitution to create TikTok marketing strategy that can also transfer to Instagram reels. The team is creating sample TikToks that align with AJC's brand and voice, and a guidebook for its social media team on how to be successful on the platform. AJC TikTok is aiming to solve the problem of AJC wanting to expand its content to more digital platforms in hopes of reaching a younger, more diverse audience.
Check out their latest blog post here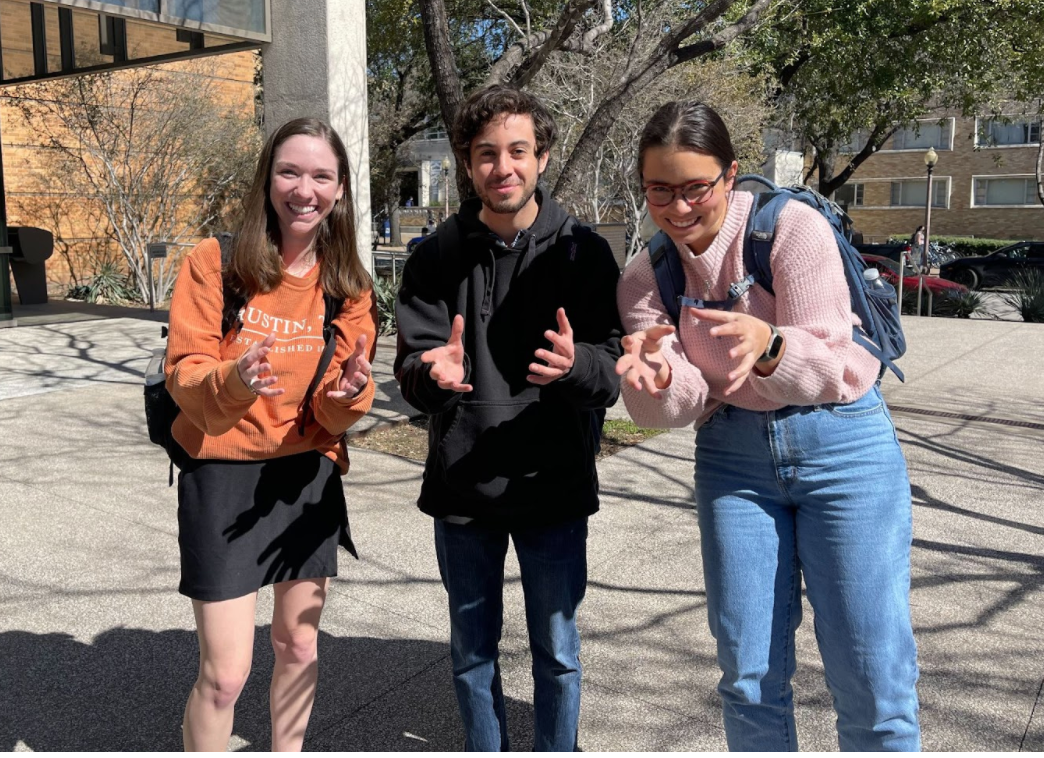 4. Bookmark
Group Members: Brooke Barrett, Jessica Mick, Matthew Bowlin
Bookmark is connecting readers both virtually and physically. The website the team is creating offers both online resources, a space to comment, and opportunities to meet with fellow readers in real life. The team is aiming to create an online platform that encourages readers to branch off and start their own book clubs, even if it is in online form.
Check out their latest blog post here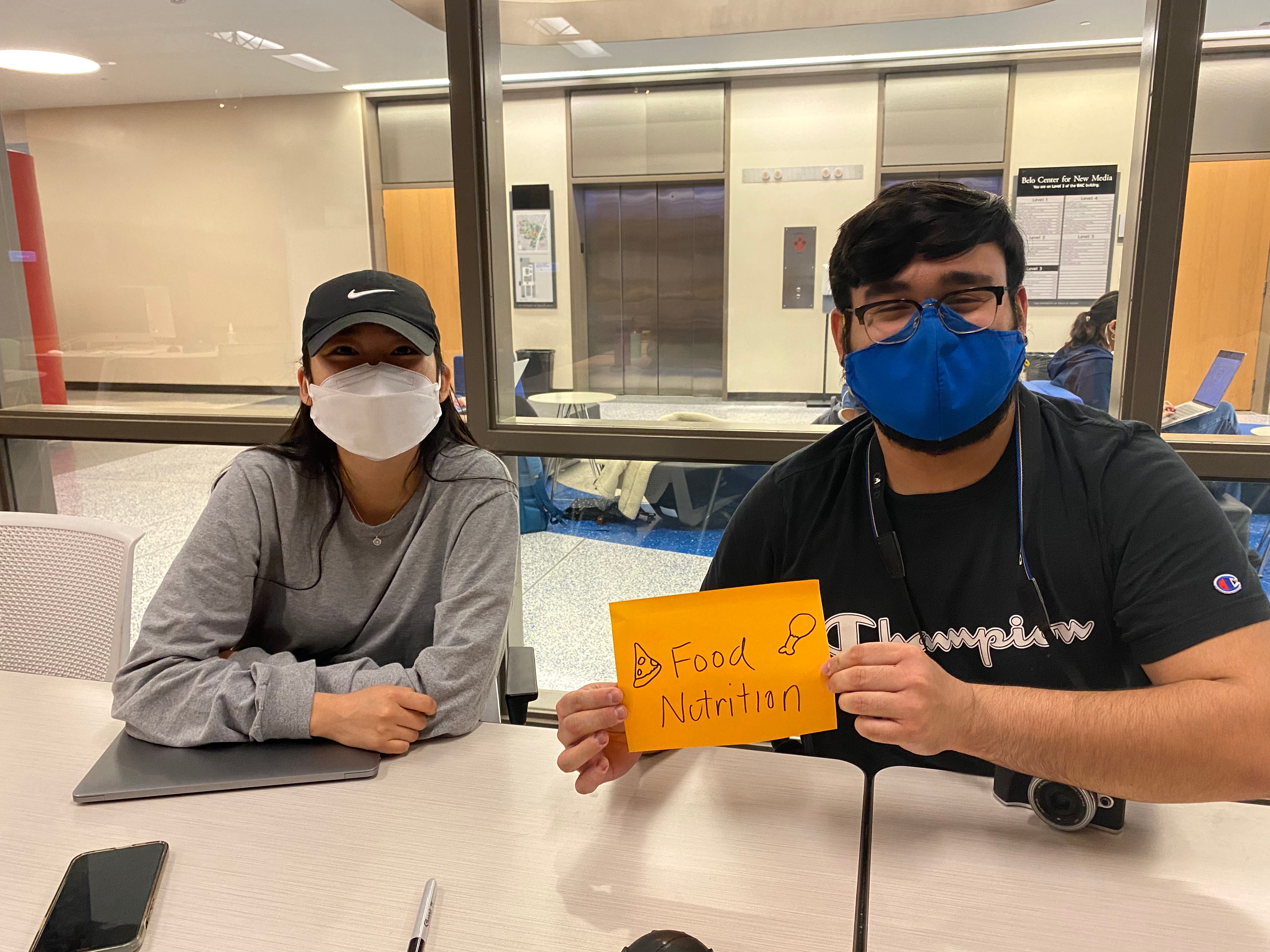 5. DaYummy Truth
Group Members: Jiwon Han and Carlo Byrd
@DaYummyTruth is creating a digital archive on Twitter that debunks misinformation regarding food and nutrition. The team is aiming to create a credible brand that get's people to stay away from misinformed accounts online. This comes in the form of Twitter threads debunking myths around bread or making memes about what's in household foods.
Check out their latest blog post here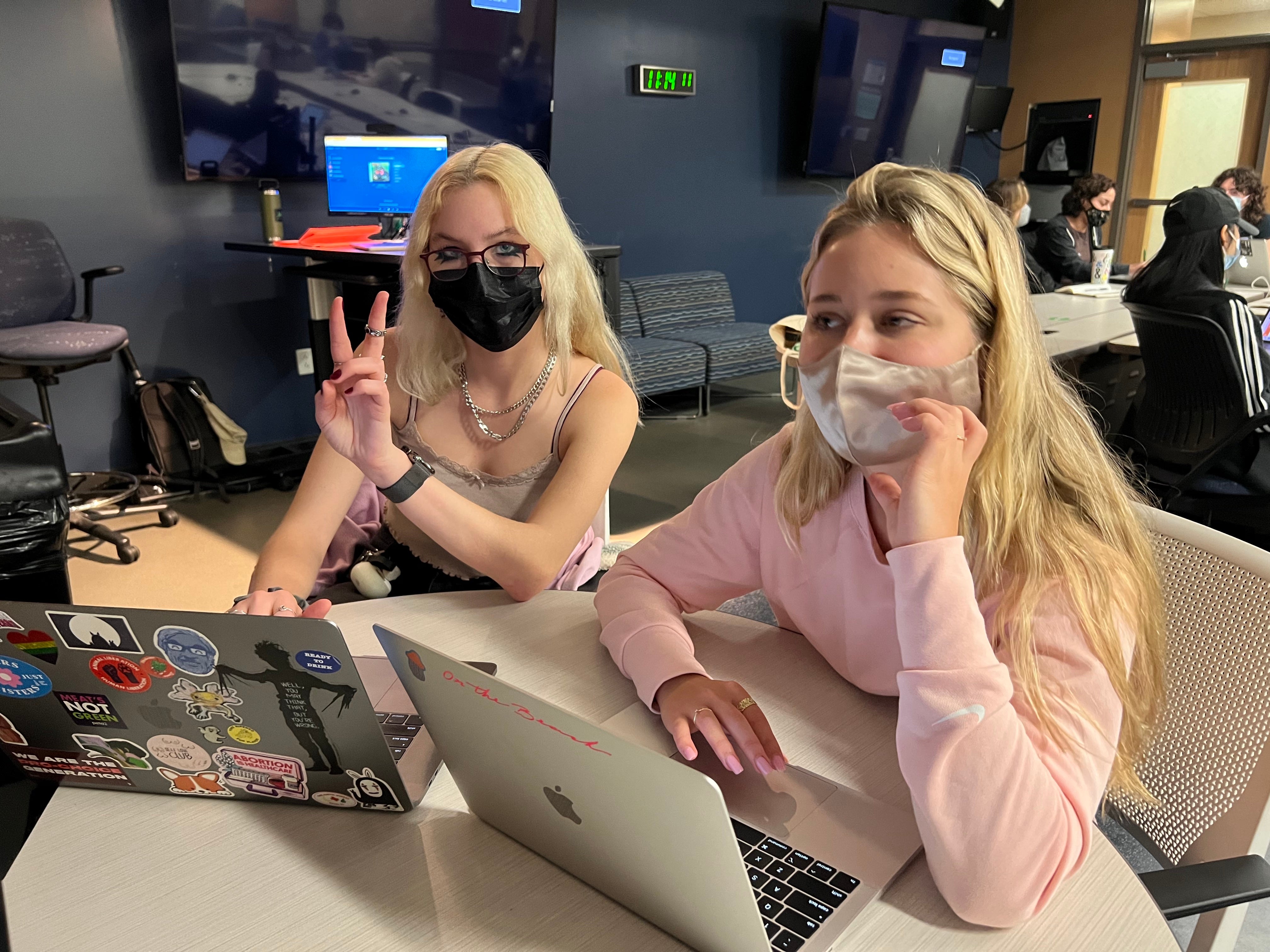 6. KVRX Hot 100
Group Members: Lainie Dickey, Madison Nosek
KVRX Hot 100 is creating a mobile app for the Austin radio station, KVRX, that helps DJs choose FCC-appropriate music from all genres. The team is hoping that this app will lower barriers for new DJs who are worried that their choice of music may encroach on FCC regulations. The team is using R-Studio to design the app and aims to have a fully functioning product by the end of the semester. 
Latest Tweets
faith_dufr
Jen05Castillo

innovationUT