Master's Student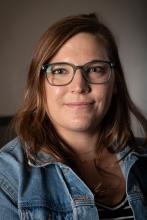 Jillian Ament
Jill Ament is an award-winning journalist who currently produces and reports for the statewide public radio program, the Texas Standard. She's also worked as a political producer for Spectrum News in Austin and has produced and reported for other various Central Texas TV and public radio newsrooms. Her work has appeared on NPR, The Takeaway, Here and Now, the Texas Tribune, KUT News and Spectrum News. Jill was born and raised in Central Texas. She received her undergraduate's degree in Mass Communication from Texas State University.  
Email: jament@kut.org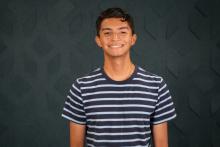 Christian Artley
Christian Artley was born in Los Angeles, California. He grew up in nearby Pico Rivera, a thriving Hispanic community adjacent to East Los Angeles. He has studied at multiple academic institutions, both foreign and domestic, earning degrees in Communications and Aerospace Technologies. He has worked with the United Nations, the Department of Defense, and NATO across four partner nations in the aerospace and classified publications sector, respectively. Most recently, he worked in the NGO marketing industry before beginning his graduate studies at the School of Journalism at the Moody College of Communication, University of Texas at Austin. His work across different sectors sparked his interest in media research as it pertains to political sectarianism in post-millennial cohorts through online media exposure and how this informs political opinion and commentary in Western nations.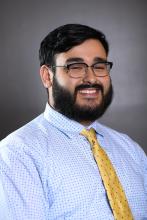 Carlo Byrd
Carlo Byrd is a Journalism and Media Research and Theory Master's student from Laredo, Texas. He has history with UT and Moody—he earned his undergraduate degrees in Journalism and Government with focus on media literacy, the Texas border and food studies. In that time, he created various news and media projects that can be found on his LinkedIn, such as video interviews for the Voces Oral History Center during the Covid-19 pandemic. Beyond academia, he works with UT Residence Life as an Assistant Complex Coordinator where he supervises resident assistants and their peers with an emphasis on education in the halls. He hopes to pursue his PhD and become a professor in Journalism to advocate for media literacy and strengthen the next generation of journalists.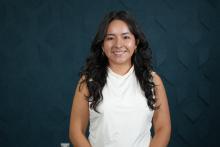 Jennifer Castillo Cortes
Jennifer Castillo Cortes is a masters student in research and theory at the School of Journalism and Media. She completed her bachelor's degree in journalism at the University of Texas at Austin and is a proud Longhorn. As an undergraduate, Jennifer was a Ronald E. McNair Scholar and developed her research interests in online news engagement across social media as well as qualitative research methods. She is also interested in researching newsroom diversity. She wants to ensure information online is reliable and enhance storytelling to create engaged communities and media trust. Jennifer enjoys meeting new people, listening to stories and cooking.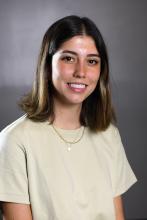 Ana Paola Davila Chalita
Ana Paola Davila Chalita is MA-Professional Track student. She studied marketing and communications at Tec de Monterrey in San Luis Potosi, Mexico. Her soul passion is food. She learned how to cook from a very young age with her Lebanese grandmother, who fusions Lebanese recipes with Mexican seasonings. Her interest in writing also began at a very young age. She wrote her first 100 book page when she was nine, and has always kept diaries throughout her life. With her instagram food blog, with over a 100k followers, she combined both passions and is now looking to improve her writing, take it a step further, and pursue a career in food journalism. She is a stubborn, reliable, caring Mexican who loves her culture and speaking her mind.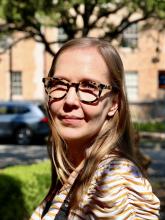 Samantha Eisenmenger
Samantha Eisenmenger is a MA-Professional Track student. She earned a BA in Sociology from The University of North Texas. Upon completion of her undergraduate degree, she gained communications experience through volunteering for Doctors Without Borders in Dubai, UAE. While in Dubai, she began exploring storytelling through photography.
In 2018, Samantha was a volunteer photographer for a grassroots group who supported Beto O'Rourke's senate campaign. She traveled all over Texas where she photographed and interviewed Texans. Her photos, and interviews, were featured on social media and a weekly newsletter. During this time, Samantha's photos were featured in the Wall Street Journal, Dallas Morning News and the Del Rio News-Herald.  
Samantha is interested in learning how to report on disinformation campaigns and rhetoric in politics through clear and concise narratives that help the public recognize disinformation. She also wants to sharpen her photojournalism and storytelling skills.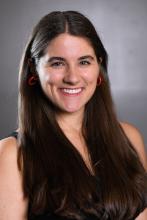 Kali Foyle
Kali Foyle is master's student in research and theory in the School of Journalism and Media. Her research interests include the impact of social media and emerging technologies on information ecosystems and the sociopolitical milieu, and how this affects the political process. She graduated from Loyola University Chicago in December 2021, where she double majored in Communication Studies and Political Science and worked as a research assistant for several projects in both disciplines.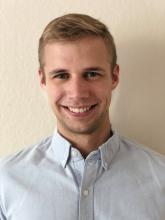 Benton Graham
Benton is a MA Professional track student and has a bachelor's degree in history from the College of William and Mary. He has written about politics, business, and travel and is excited to explore topics in urban planning, immigration, and technology. Previously, he wrote freelance articles and blogged in Latin America and worked at marketing agencies in Washington, D.C. and Austin.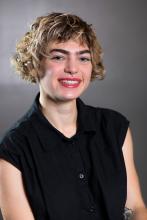 Edith Hollander
Edith Hollander is a Research and Theory Master's student in the School of Journalism and Media at the University of Texas at Austin. She received her bachelor's degree in philosophy from Goucher College, where she concentrated in critical and cultural theory and was awarded the Mary Carman Rose Prize for excellence in philosophy. She is broadly interested in gender and popular culture, the intersections of social movements and consumption, and digital gig labor. Her past research includes a grounded theory study of feminist Instagram influencers that explored the commodification of social movements on social media. 
Before beginning graduate school, Edith worked as a research assistant at NARAL Pro-Choice America, where she investigated anti-choice disinformation, and at Princeton's Bridging Divides Initiative, where she used open-source tools to monitor political violence. She is passionate about using the tools of cultural studies and qualitative methodology to critically investigate gendered and racialized mis/disinformation.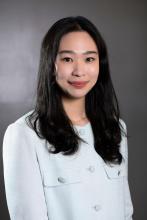 Gayoung Jeon
Gayoung Jeon is a Research and Theory Master's student in the School of Journalism and Media at the University of Texas at Austin. She received her B.A. in Communication with highest honors. Her research interests include political communication, digital media, public opinion, and journalism. She has studied the effects of news and emerging technologies on global and political communication, such as how malicious or foreign practitioners intervene in public discourse, journalists report on international conflicts, and the public shapes opinion. She is also interested in analyzing media language using computational and quantitative methodologies. She wants to work to help citizens use information freely, to ensure that laws and policies protect the public, and to address social and political inequalities. She enjoys running and making tea. 
Email: gjeon@utexas.edu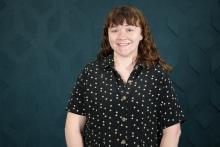 Abigail Johnson
Abby L. Johnson is master's student on the professional track in the School of Journalism and Media. She graduated with a BA from UT Austin in May 2019, where she majored in English. She then went on to work as a writer and editor for an Austin lifestyle magazine, primarily focusing on the East Austin community. She is thrilled to return to the Forty Acres to continue developing her storytelling skills. Abby is particularly interested in reporting on arts and culture on a hyperlocal level. She hopes to continue working in magazines, as well as try her hand at audio storytelling.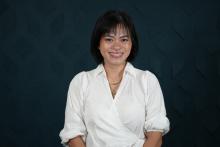 Michelle Lavergne
Michelle Lavergne is pursuing her master's degree in the Professional track at UT Austin. Hailing from the Philippines, she received her bachelor's degree in journalism from the University of Santo Tomas in Manila. She had written for some of the largest magazine publications and had also received an Anvil award for her work in the field of corporate communications in the Philippines.
Michelle moved to the US in 2017 and joined the Army in 2019, where she worked as a finance soldier. Now that her military service has concluded, she wants to learn how the US media system operates and how to effectively engage American audiences with her writing. As an immigrant, she is interested in exploring long-form stories on her fellow Filipino-Americans, particularly how immigration and cultural issues affect them and their motherland.
When not dreaming about working for the New Orleans Saints' communications team one day, Michelle enjoys building Legos, burying her nose in books, and eating her way through every place she visits.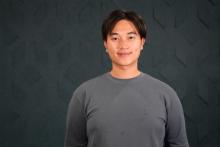 Yuzhe Lei
Yuzhe Lei is a master's student (Research and Theory track) in the School of Journalism and Media at the University of Texas at Austin. He earned his bachelor's degree in Labor and Social Security from the Renmin University of China, with a minor in Journalism, and his first master's degree in Advertising from the Chinese University of Hong Kong, where he developed a keen interest in political communication. Specifically, he aims to study media effects on political attitudes and behaviors, explore the impact of emerging technologies on political life, and apply computational methods to address these issues. 
In the future, Yuzhe hopes to become a high-quality paper machine and secure a professorship at the university. However, for now, he simply wants to lose some weight and raise an adorable Shiba Inu.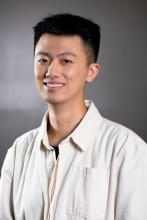 Jinpeng Li
Jinpeng Li is an MA-Professional Track Journalism graduate student. He graduated from Hainan University in 2022 with a bachelor's degree in Finance. He developed a passion for business reporting while covering consumers at CBNweekly. He later landed an internship on Caixin Media's data team, tracking energy markets and researching the electric vehicle supply chain. He aspires to bring quality technology and consumer journalism to the general public in Austin. Outside of his work, Jinpeng is also interested in film production and creative writing. Jinpeng is a recipient of the Walt Disney Fellowship in China. His hands would shake with nervousness every time he called interviewees.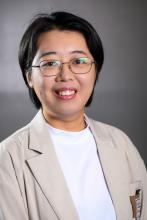 Ningyuan Ma
Ningyuan Ma is a master's student in Journalism-Research & Theory. While pursuing her B.A. in journalism and sociology from University of Wisconsin-Madison, Ningyuan developed her initial passion for all processes that loosely fall into the category of "social inquiry"—from national-scale scholarly research to individuals' curious eyes, how they gauge knowledge differently yet collectively constructing a picture of social reality. During graduate studies, she hopes to dive into how mass media infrastructure and production practices are supplying, shaping and transforming issues of public interest, and how the public interact with said information and among themselves to produce an evolving public discourse. Prior to furthering her study at UT, Ningyuan worked in social science and marketing survey research in China.
During leisure time, you may find her indulging herself in novels, movies, music and animations while trying out her own takes on literary expressions once in a long while. Ningyuan is from Harbin, China.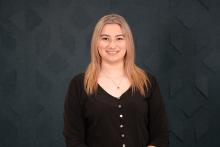 Isabella McGovern
Isabella McGovern is an MA-Professional Track student. She is from Houston, Texas, and graduated from the University of Texas at San Antonio with a BA in English and a concentration in Professional Writing.
Isabella has done two internships. Her first internship was for an independent student-run newspaper at UTSA called The Paisano, where she worked as a staff writer and wrote articles for Art, News, Lifestyle, and Sports. Isabella volunteered hours to help with tabling, passing out newspapers, and making corrections during final edit nights. The second internship was with US News & World Report, where Isabella fact-checked reviews on new or used cars and wrote monthly lease deal articles on Cadillac's latest offers for US News' Autos department.
Isabella's goal is to have a career in the journalism industry as a writer and editor for a digital media or magazine company. She also plans to explore photography while completing her Professional Track program at UT.
Email: isabella.mcgovern@utexas.edu
Laura Miguel
Laura Miguel is an MA-Professional Track student at the University of Texas at Austin. She received her BA in Multimedia Journalism and Spanish Interpretation and Translation from Our Lady of the Lake University. During her time there, she anchored, reported, and wrote for the school newspaper and newscast. Laura has also been passionate about Latinos and the representation and language they consume news. She has done previous research regarding this topic with the Ronald E. McNair Scholar Program during her undergrad. Laura hopes to focus on sports journalism as she wants to work with a Spanish-speaking sports network and be one of the few Latinas in a career field dominated by men. She is originally from Dallas, Texas.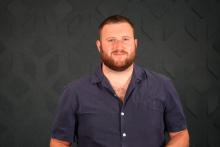 Michael Nolan
Michael Nolan is an MA-professional track student in the School of Journalism and Media at the University of Texas at Austin. He previously obtained a bachelor's degree in politics and economics at the University of Bath in the United Kingdom. His final thesis focused on the relationship between natural resource wealth shocks and levels of authoritarian governance in the Middle East and North Africa. 
Michael has previously written on politics, human rights, and international relations, including several articles written during his time in Central Asia, which focused on environmental and social issues in the region. He aims to use his time in Austin to develop his ability to tell the stories of those affected by conflict and humanitarian crises. He has a particular interest in West Africa and the Middle East, with a desire to report both on and from both regions.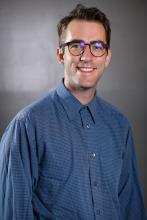 Keaton Peters
Keaton Peters grew up in a small town along the California-Nevada border, and he moved to Austin, Texas in 2019 after graduating from the University of California at Berkeley with a B.A. in Rhetoric. Throughout the past few years, he has been involved in political campaigns both locally and nationally, as well as independent online journalism before deciding that continued journalism education would benefit his career. Some topics of interest include science and technology, the environment and global affairs. When not working, writing, or biking to class, Keaton also enjoys meeting new people, playing guitar and producing music, playing basketball and spending time with his two cats.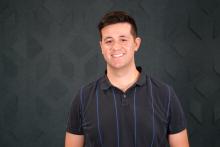 Tyler Pointer
Tyler Pointer is a graduate student in the Master's Professional Track program at the School of Journalism and Media. Starting his writing career during undergrad, Tyler has published stories across Texas in print and digital outlets. He has managed communications for several state associations, serving as an advocacy medium for elected officials, and currently continues that work while attending the graduate program. He received his undergraduate degree from Sam Houston State University in December 2018, where he majored in Mass Communication with an emphasis in Public Relations and Advertising. Tyler is a Texas native interested in writing about unique Texas culture and identity.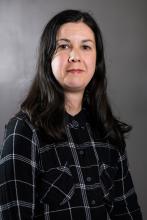 Julie Poole
Julie Poole is a student enrolled in the Journalism and Media Master's Professional Track program. She received a BA from Columbia University and an MFA in poetry from The New Writers Project at UT. Her writing has appeared in the Texas Observer, Texas Monthly, Scalawag, and Yes! Magazine. She writes about healthcare, housing access, and systemic injustice. Her interests are in longform writing, slow journalism, and documentary filmmaking.  
Website: www.juliepoolejp.com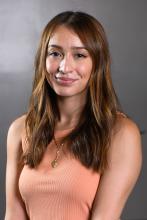 Dominique Ramirez Bejarano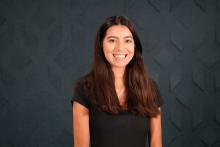 Anissa Sanchez
Anissa Lauren Sanchez is a student in the Journalism & Media Master's program at the University of Texas at Austin. She received her B.A. from Houston Christian University in English with a minor in Writing.
During her time at HCU, she was a member of Sigma Tau Delta, won Honorable Mention awards in HCU's 'A Piece of the Past' museum essay contest, and was featured in their student literary journal 'Writ in Water.' She was an active member of HCU's digital student magazine Satellite Magazine, where she served as a contributor and member of the editorial staff.
Prior to arriving at UT, she worked as a Web Content Specialist at Rice University's Baker Institute and as a Web Assistant at Alternative Press Magazine.
Her interests are in English literature, pop culture, music and film history, and entertainment journalism. Additionally, her freelance writing has appeared in Alternative Press Magazine and EUPHORIA. Magazine.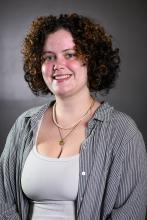 Taylor Sheridan
Taylor Sheridan is pursuing a master's degree in the Research & Theory track. She graduated with her bachelor's in Journalism from Ball State University in Muncie, Indiana. During her time at Ball State, she specialized in photojournalism, fashion and sociology. She was also a writing tutor at Ball State's Writing Center as well as a Creative Director for a pop culture news site on campus. Taylor's research interests include investigating the impact of photos and photojournalism on communities and how empowerment and empathy can be within photos. She is originally from St. Louis, Missouri and enjoys painting, watching cooking shows and listening to Taylor Swift in her free time.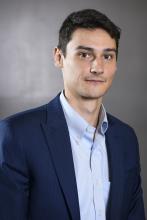 Corey Smith
Corey Smith is a Master's-Professional Track graduate student in the School of Journalism and Media at the University of Texas at Austin. Since earning a Bachelor's of Business Administration from Roanoke College in 2017, his professional journalistic experiences have mostly come as a sports writer, first covering NFL and NCAA Football for Rotowire.com, before assisting with research, eCommerce and social media responsibilities for ESPN's Matthew Berry in the fall of 2018. He has since worked as a Sports and Staff Writer for the Elgin Courier, co-hosted a fantasy football podcast for Green Bay's Y100, and has completed feature stories on a number of Austin-area sports figures, including Todd Dodge, Cade Klubnik, and David McWilliams, along with many other educators, business owners, coaches and student-athletes from the Elgin and Bastrop County areas.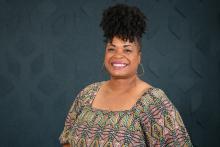 Katrina Spencer 
Katrina L. Spencer is a master's student in the School of Journalism and Media from Los Angeles, California, and has lived in Spain, Missouri, Illinois, Vermont, and Virginia. Katrina's prior degrees are in communications, Spanish, and library and information science. Katrina is interested in truth-telling, essay writing, audio production, and satire. Katrina also studies Portuguese, French, Arabic, and African studies. Find Katrina's writing in Charlottesville Tomorrow, Information Today, Library Journal, McSweeney's, up//root, and WOC + lib. In Austin, Katrina will be on the hunt for the best gelato, seeing films at the Alamo Drafthouse, and seeking out music venues with seating.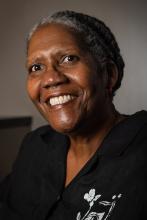 Pamela Vance
Pam is working part time on her graduate degree in the Journalism MA professional track while she maintains her full time job at IBM. She hopes to polish her skills in local/community reporting as a freelance journalist with a focus on African American culture in Texas. She would like to develop her own writing style and learn how to take and edit good photos for an online magazine/newsletter to promote the collection of and explore perspectives on collecting African American art. One of her favorite quotes is from Dr. Samella Lewis who said: "Art is not a luxury as many people might think – it is a necessity. It documents history – it helps to educate people and store knowledge for generations to come."