Eight of our students attended the National Institute for Computer-Assisted Reporting (NICAR) 2022 conference —  a place for journalists at any point in their career to learn and explore data journalism. For the first time ever, NICAR was a hybrid event allowing journalists from all over the world to tune in from their homes or attend the conference in person in Atlanta, Georgia. The conference was held March 3-6. Seven of our students attended the conference in Atlanta and one student attended virtually. For an in-depth look at the conference, check out Eniola Longe's Reporting Texas project covering the event here.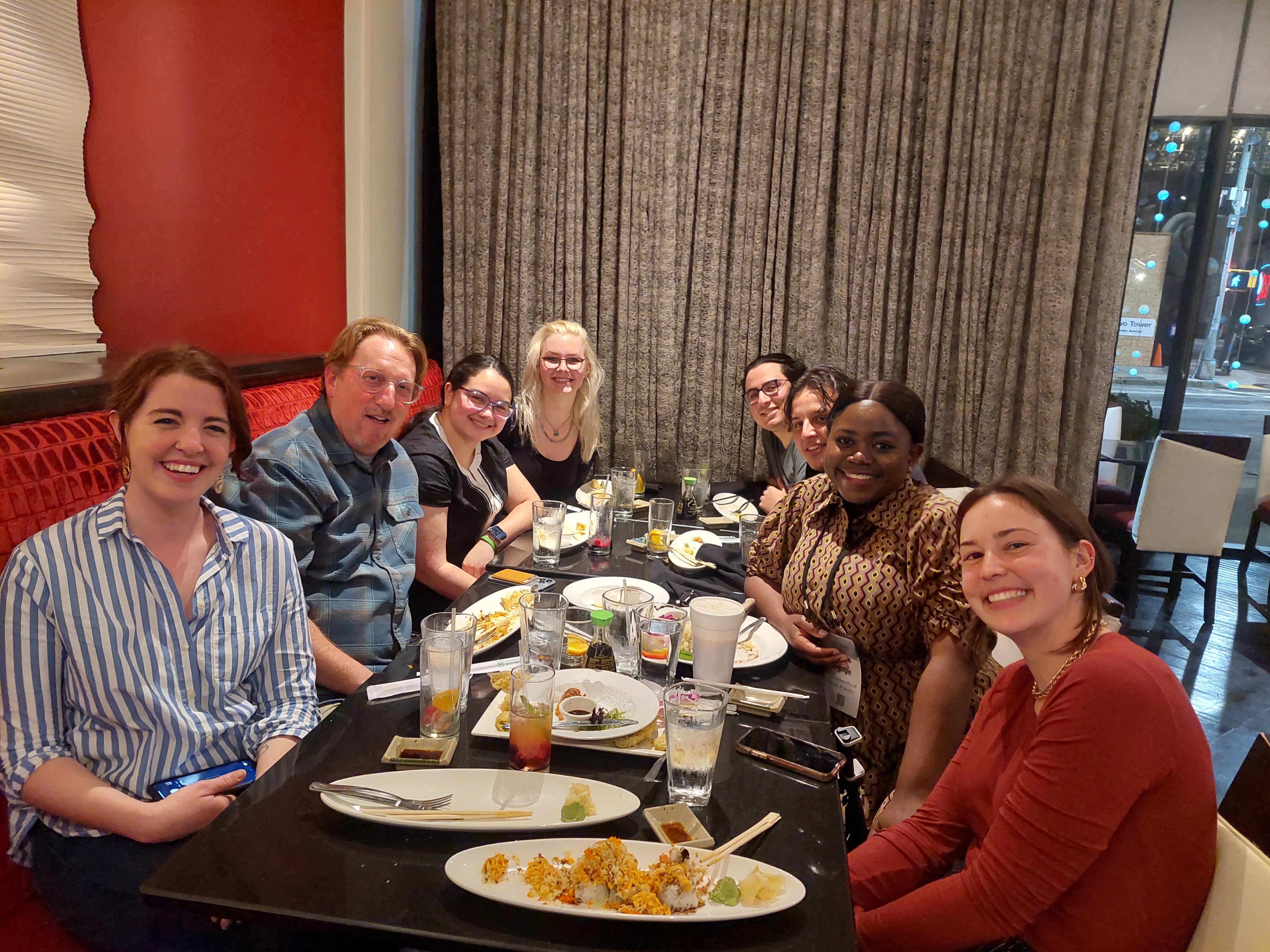 Professor McDonald and his students had dinner at a nearby restaurant in Atlanta, Georiga.
Here's what some of our students had to share about their experiences:
Alexa Haverlah, Master's Professional Track
It can be hard for journalists to "seek truth and report it" as we're told to do. How to tell the truths of our most vulnerable communities? Something I learned from the Black Snow presentation at NICAR 2022 is to seek out community leaders when working with communities that are not your own. For the Black Snow project, the reporters researched the community and found that the majority of people were religious. They then met with the pastor of a local church to explain the purpose and goals of the project. This pastor was instrumental in providing credibility to and trust in the project and reporters. The reporters were even able to speak about the project during a church ceremony, which allowed them to get the community participation and buy-in they needed to complete the project. 
---
Eniola Longe, Master's Professional Track
NICAR 2022 was very eye-opening for me, it expanded my definition of journalism. Seeing practical real-life representations of what it means for the data not to be the whole story was really helpful. Interacting with the different journalists bringing their data ideas to life was very inspiring as well. I also enjoyed the skills acquisition portion of the conference, learning to use datawrapper was one of my highlights along with building a web page for my story.
---
Mikayla Mondragon, Journalism senior
This was my second NICAR, but I count it as my first since it was the first one I've been to in person. It was such a fun experience meeting other journalists from across the country and even meeting some students from UT that I hadn't had a chance to meet yet. However, the most rewarding part of this was learning new skills. I loved taking all of the hands-on classes to learn things like Python web scraping and SQL. Learning these new languages sounded intimidating at first, but all of the journalists at NICAR are so encouraging. Now that I have an introduction to these tools, I know I can feel confident playing around with them on my own and googling what I don't know. I'm so thankful for this experience and I'm thankful for Professor McDonald introducing me to the world of data journalism.
---
Vicente Montalvo, Journalism and Public Relations junior
I had the opportunity to attend my first NICAR conference and I am thankful for the opportunity. I went into the conference expecting to just learn from the leading data journalists in information and hands-on sessions but I came out with a greater sense of what the community is. I never knew that the data journalism community was so welcoming and approachable. Everyone who I spoke with was willing to talk to me about their career and give me advice on my own. I am thankful for attending NICAR 2022 and I hope to be back in the future!
---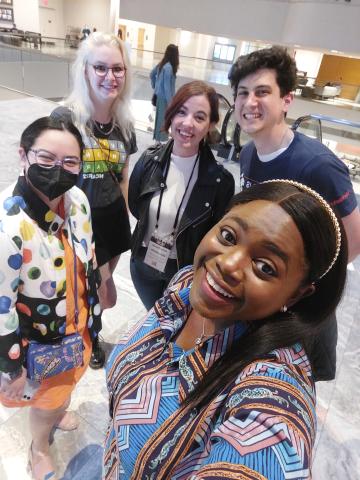 Students networked with other journalists from across the country.