An audio story about an audio lecture
By Haley Butler
Feb. 27, 2019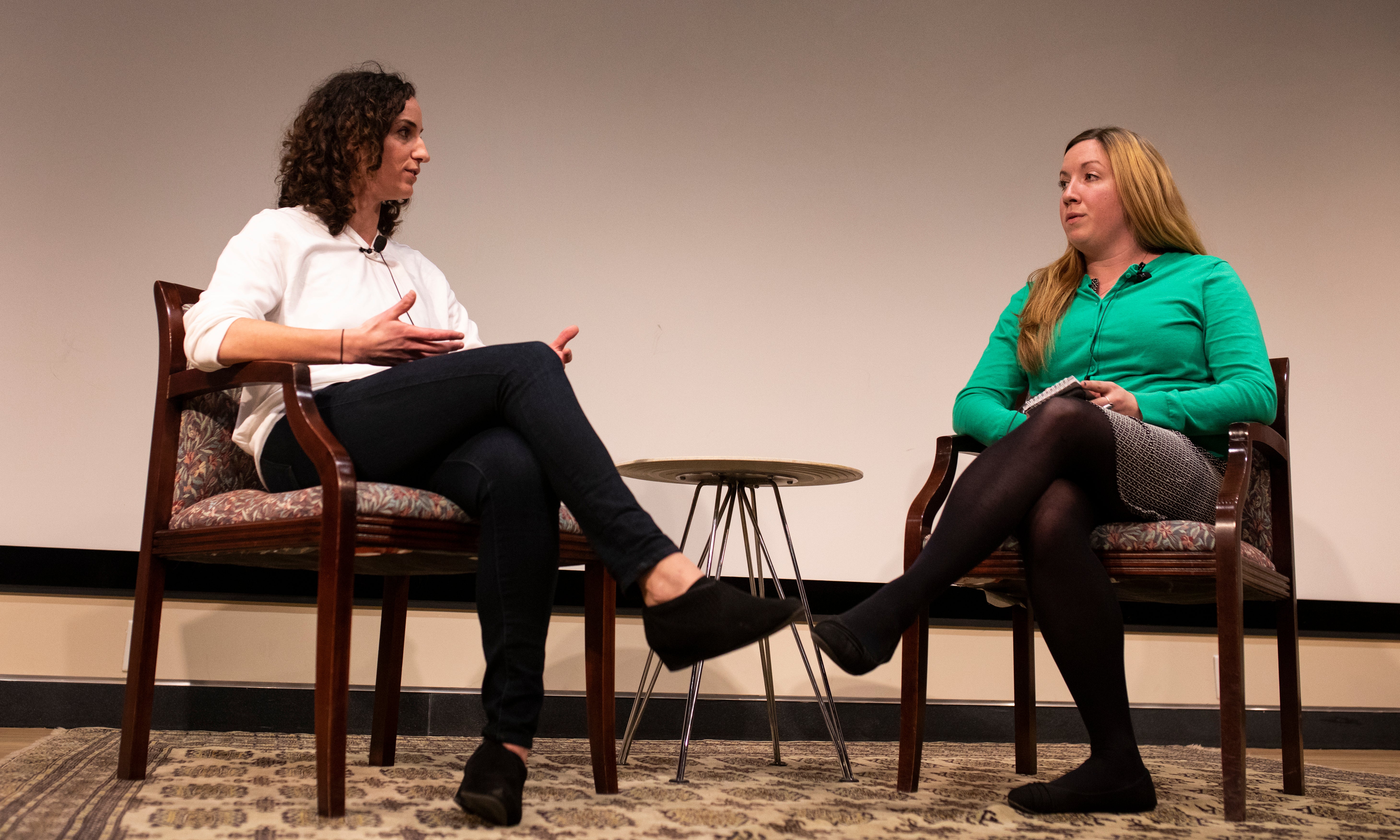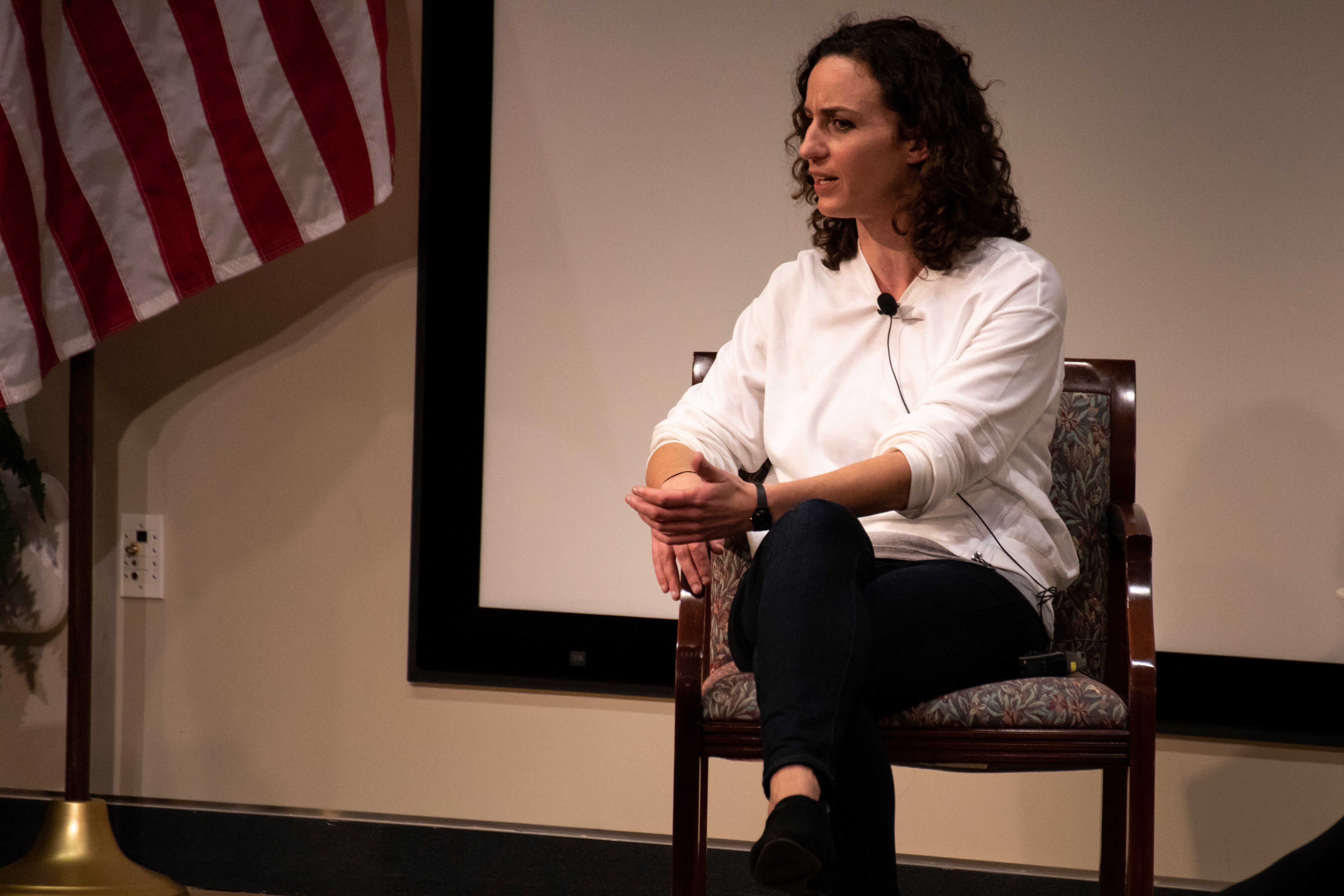 Haley Butler: As a part of the first-ever lecture series, Washington Post Audio Director Jessica Stahl spoke to students about innovation, effective storytelling, and podcast production as a whole. Here are three takeaways from the event. 
Whether students want to be innovators in audio production or another facet of journalism entirely, Stahl says journalists can be innovative no matter the medium. Innovation is an approach, a process, and it's also a question. 
Jessica Stahl: How can I do something better? Innovation: how can I do something better?
In science, everything starts with a hypothesis. It's a little bit of the same thing here in innovation, it's a little bit of a science experiment. The idea that if I do this, I think it will make something happen, if I do this, it will make something better. If you frame it like that, you not only get a much better sense of why you're doing something, but you're giving yourself the tools to understand if it worked after you do it.
Butler: According to Edison research, the number of podcast listeners has increased every year since 2013. Stahl says that podcasts harness a dedicated fan base and that audio storytelling is ripe for innovation. 
Stahl: It creates a very exciting place to be for podcasting right now. It's like having the future stretched out in front of you and you're at the beginning of that road.
Butler: Stahl and her team produce the daily newscast "Post Reports" and during the early production, the team recognized that there was overcrowding of daily newscasts. Stahl says that just because something is being done already, doesn't mean there isn't room to make that idea better. 
Stahl: There's always room for quality things, there's always room for new things, there's always room for different things. That's what our aim is, is to make things that break through that crowd, and stand out as things that you haven't heard before, that are doing something different. 
Butler: You can check out the Washington Post's multi-segment daily newscast "Post Reports" every weekday afternoons, where ever you get your podcasts. For more information on the innovation lecture series and what the audio team is working on, follow innovation UT on twitter and check out our website. 
 
For The Drag production house, I'm Haley Butler.