Redesigning the Digital Innovation Capstone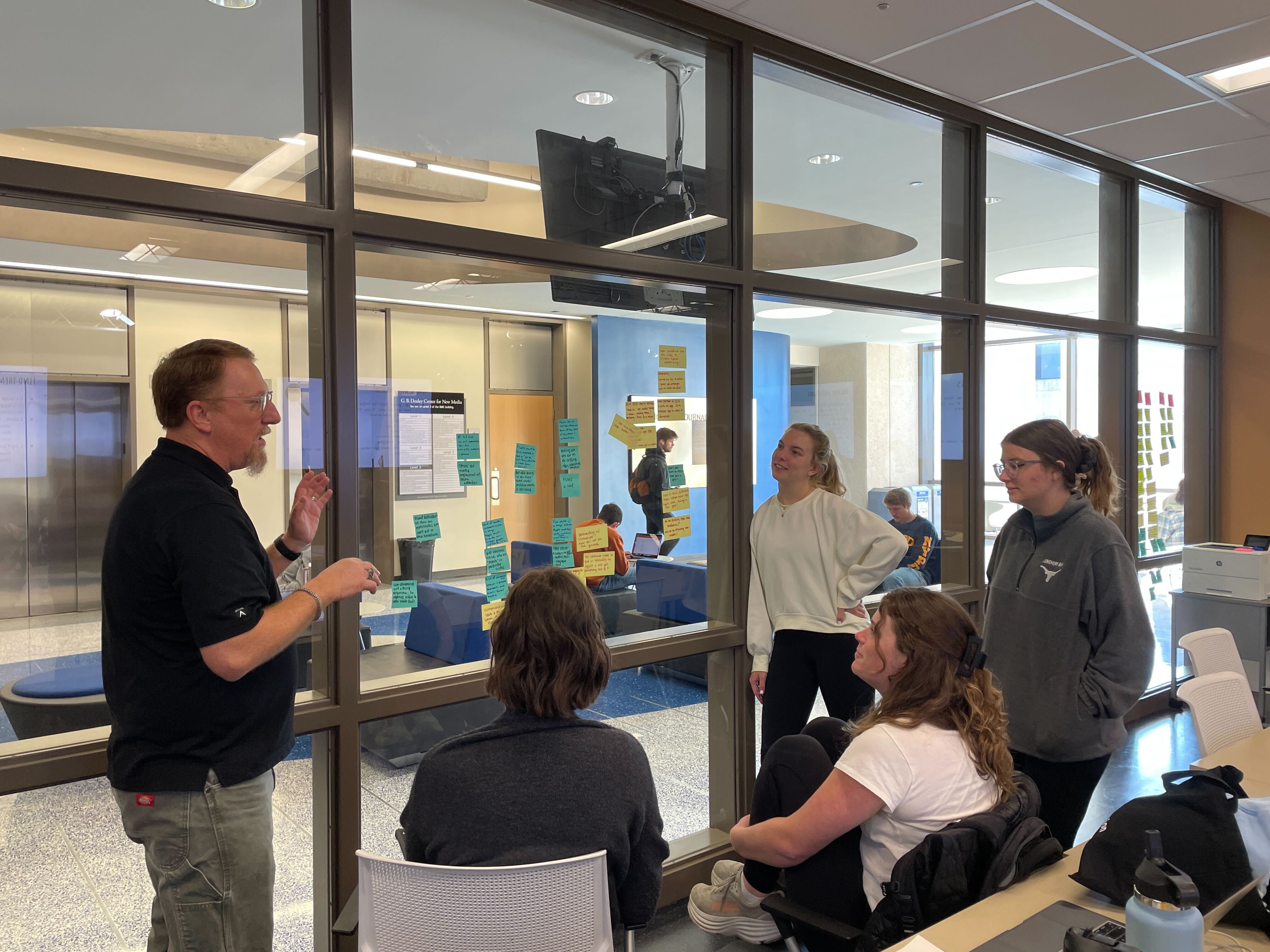 What We Learned and How We're Adapting
Last semester I reconfigured the Digital Innovation Capstone course to start with a boot camp about human-centered design. It worked out well as students said they liked working through the IDEO design kit methods in class so they could gain a better understanding of these new concepts before embarking on their own projects.
In typical design-thinking style, I reviewed student feedback and my own contemporaneous notes to iterate on the process for this semester. In previous semesters, I had shifting student groups and projects and because of scheduling, I had to mix up the three main steps of inspiration, ideation and implementation.
This semester I have the same groups working together through all the major steps, with a more logical order to our exercises. It's still a challenge to focus on learning about our audiences and stakeholders before we focus on a solution, but that's why we go through this process: to become comfortable with discomfort.
The five groups in the class all worked from the same general challenge of "A digital media organization covering the SXSW festival," but each group has come up with their own design challenge in that space. It's been interesting to see those differences.
We had a great collection of guests help us in a field research simulation, posing as media organization members and conference attendees. Having these folks allowed students to ask probing questions about the needs and desires from two important perspectives, the "company" that is providing a service, and the "audience" for whom they are providing that service.
Representing "the media" we had:
Robert Quigley, associate professor in the School of Journalism and media

Gerald Johnson, director of Texas Student Media

John Bridges, adjunct lecturer and former Austin American-Statesman editor.
As "attendees" we had:
Katey Psencik Outka, associate director of The Drag and adjunct lecturer

Rubén Cantú, assistant professor and executive director of the Office of Inclusive Innovation and Entrepreneurship

Tyson Bird, digital strategies manager at Texas Highways Magazine
As of this writing, we are not quite done with the workshop, but I can tell the changes have been super helpful to the students. They've also had an opportunity to point out where things haven't gone as well as they could have, which will bring more review and redesign for next semester.