Creating a compelling podcast takes time, effort and dedication
June 29, 2019
Admiral William McRaven, the former chancellor of the University of Texas System, has written "Sea Stories: My Life in Special Operations," the top-selling nonfiction book on Amazon. It's no surprise that it's popular; McRaven has a lot to write about, including how he led the operations that ended in the capture of Saddam Hussein and the death of Osama bin Laden. 
McRaven's recounting of military triumphs and life lessons would take just over 10 hours to listen to in its audiobook format. 
I think about that a lot as I guide students and recent graduates to build long-form narrative podcasts. It takes almost nine hours to listen to the first season of "Serial," the nonfiction podcast by journalist Sarah Koenig. Although a lot of podcasts are lightly edited conversations, "Serial" is more like a well-researched work of nonfiction. Despite there being an estimated 750,000 podcasts in existence, there are only a handful that follow this long, journalistic format. 
I love this style of podcast, and despite it being difficult to produce, we have the time and energy in the Journalism School to create these stories. In January, I hired two students to make this happen: Haley Butler and Tinu Thomas, two seniors who had audio production backgrounds as part of their educational experience.
Haley and Tinu helped create The Drag, an audio production house within the Journalism School, and they started working on a true-crime podcast about a murder near campus. It's the first long-form podcast that we're building, but it won't be our last. 
After a few weeks of digging into the crime, Tinu and Haley realized how much work they had in front of them.
"My experience in audio stories until starting at The Drag was mostly in short-form, one-minute segments," Haley said. "Depending on the story, I could take up to a week to perfect the segment. However, with a long-form podcast, the amount of work it takes is exponential."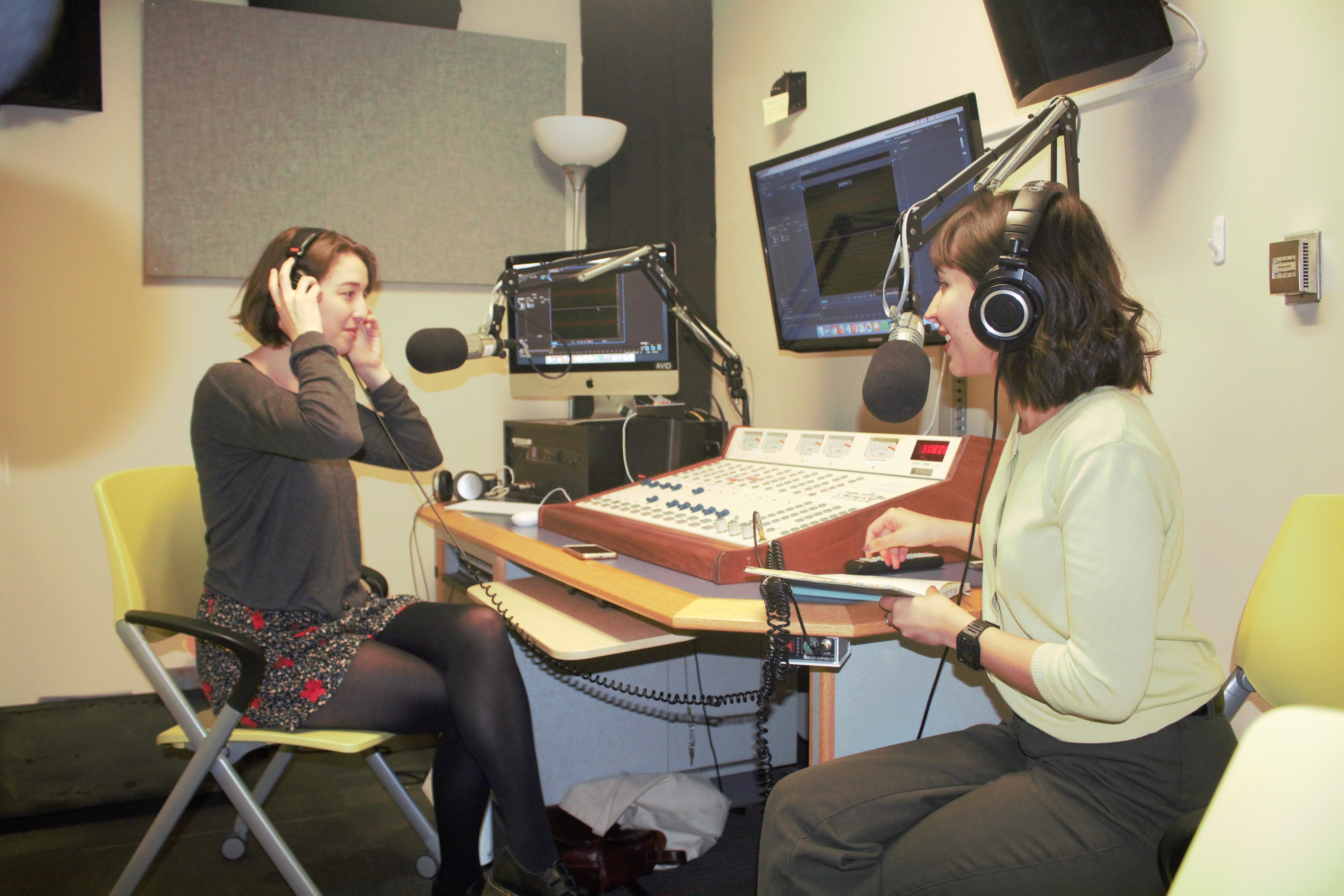 They have worked on it for nearly six months and are still in the research and planning stages, despite getting an immeasurable amount of work completed. They have conducted long interviews with more than 15 sources, read thousands of pages of documents, and have spent many hours organizing information and thinking about the story structure. They are going to spend the rest of the summer finishing interviews, annotating documents and refining outlines.
"For the most part, the forethought that goes into an interview is what differentiates audio from print journalism," Tinu said. "Good audio isn't something you can go back and get, so you really have to be confident in your questions and your voice, which takes a lot of planning and research."
In the fall, Tinu and Haley are going to work on writing the script for the series. Writing an episode nearly every week and working to edit and revise them as they go will easily take them to the end of 2019. They will kick off the new year by getting into a studio and recording their narration to weave this all together. That will take most of the spring. In the summer of 2020, they'll put it all together and debut a finished product that I have no doubt will impress all who put on a pair of headphones to hear the story.
This is what it takes to tell a compelling tale accurately and sensitively.
"You have to put hours into the structure of a single episode, which doesn't even account for the hours you put into the research phase," Haley said. "To tell someone's complete story in a podcast is a lot of responsibility but worth every second of work."
McRaven, whose stirring 2014 UT commencement address focused on hard work and dedication to doing a job right, would surely be impressed. He's a former UT journalism major, after all.
---